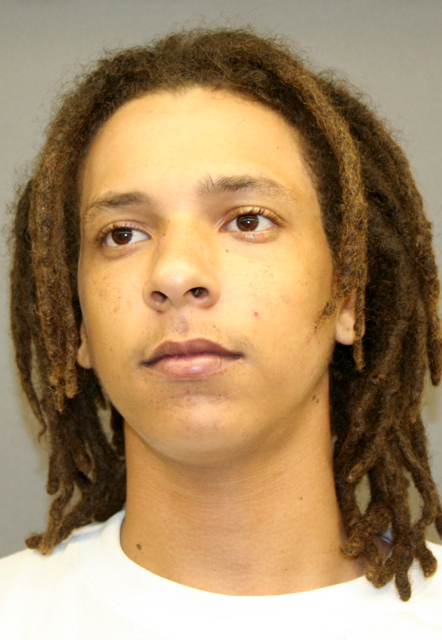 Jamal Armstrong, a 19-year-old resident of the JFK housing community, was arrested and charged with homicide in a Saturday shooting that left one man dead.
Criminal Investigation Bureau detectives arrested Armstrong, also known as "Trigger" or "Trigger Man," after the shooting in Estate La Grande Princess took the life of 20-year-old Kyle Greenidge of Estate Work and Rest.
Detectives detained Armstrong as a person of interest at about 4:30 p.m. and arrested him minutes before 8 p.m. Saturday. He was charged with first-degree murder, held on a $1 million dollar bail and remanded to the Golden Grove Adult Correctional Facility pending his advise of rights hearing.
Police were alerted to the shooting just after 10 a.m. Saturday. The 911 Emergency Communications Center received calls requesting an ambulance for a gunshot victim. Police and EMT's arrived on the scene and the victim was taken to the Gov. Juan F. Luis Hospital to receive medical attention, but the victim died at the hospital.
The preliminary police investigation indicated that shots were fired from a vehicle driving by the area where the victim was. Greenidge was struck at least once.
St. Croix Police Chief Christopher Howell congratulated the officers for the quick arrest.
"While I am disappointed that another young man has lost his life to violence, I am humbled and extremely grateful for the excellent police officers I work alongside," Howell said. "The fact that this case was solved and an arrest was made within hours is evidence that the VIPD is home to some of the best in law enforcement. The officers will continue to work this investigation to assure that a solid case is brought to trial and justice is served."
It was the 11th homicide in the territory in 2011.
Police said anyone with additional information regarding this fatal shooting can call detectives at 712.6075, 712-6037, or 712-6077, or the anonymous tip service, Crime Stoppers USVI, at 1-800-222-TIPS.