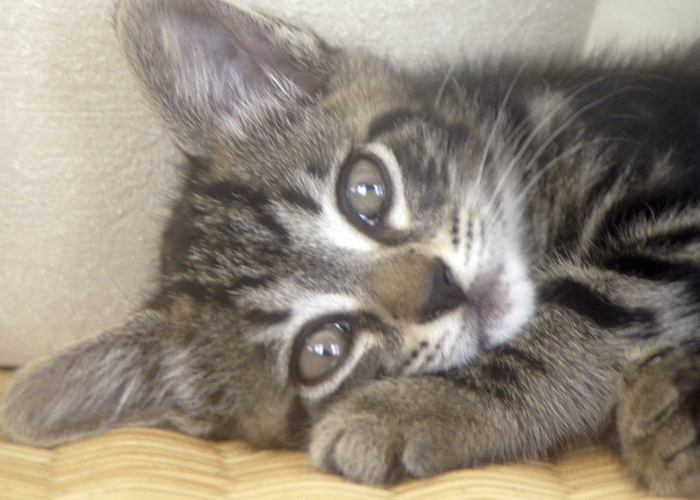 Valentine's Day will be especially cute and cuddly this year as the V.I. Lottery Valentine's ticket will feature 20 photos of pets from its "Love Your Pet" Lottery Photo Contest.
Nineteen pets were selected by lottery judges from over 125 entries, including birds, turtles, rabbits, fish, chickens—and even a photogenic brown-and-white goat named Daisy.
The final pet was selected by popular vote on the official Lottery site. Lexi Anne was the winning pet with 159 votes.
"The contest was a big hit with Virgin Islanders," said Lottery Executive Director Conrad Francois, adding that site traffic reached over 8,000 visits at the deadline for submissions and voting.
"Our goal is to reach new audiences and revitalize the traditional lottery ticket. Judging by the response, we have surpassed our goals," Francois said.
The "Love Your Pet" ticket goes on sale Thursday, with the lottery drawing on Thursday, Feb. 17. In addition, V.I. Lottery is making donations to the St. Thomas Humane Society, The St. Croix Animal Welfare Center and the St. John Animal Care Center.
The winning pets include: Mango, Bailey, Aki & Stevie, Feral Cat, Sweetie Pie, Abebi, Lexi Anne, Daisy, Dirty Harry, Dude, Baby Easter Bunny, Speedy, Haha, Riley, Hank & Hazel, Paisley, Skippy, Shadow, Sheba & Scamp, Chica and Peaches.
Mango, submitted by Candela Sanchez, was a judges' favorite. "He's such a precious dog. He's had a hard life but continues to be happy. I'm sure he's proud to have his photo on the ticket," Sanchez said. "We plan to test our luck by purchasing several tickets for him!"
Lottery tickets can be purchased in front of the St. Thomas Lottery office and at Sunny Isle.
Those purchasing a full sheet of tickets will be eligible to play for "Cupid's Cash" — throwing a dart to break a balloon, each filled with valuable prizes, including $25 in cash, a giant stuffed Valentine's teddy bear, and scratch-off tickets.