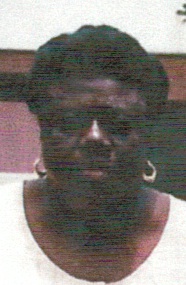 Joycelyn Carlota Skeet of Herbert Grigg Homes died on Jan. 18. She was 68 years old.
She is survived by her daughter, Sharon Martin; son, Dale Dailey; grandchildren: Amarah A. Alfred, Akeem McIntosh, Kenya McIntosh and Naeem Martin; sisters: Asta Skeet-Evans, Claire Hendricks and Agnes Shanderson; brother, Lionel Skeet; brothers-in-law: Gerald Evans Sr. and Albert Hendricks; nieces: Latefah Roebuck-Klyvert, Maxine Krigger, Bolivia Doward, Sherisma Skeet, Cynthia Skeet, Dionne Skeet, Ingerborg Hendricks, Rochelle Hodge and Clarie Robinson; and nephews: Gerald Evans Jr., Gregory Evans, Gary Evans, Gary Skeet, Brian Skeet, Calvin Skeet Jr. and Mitchell Hendricks.
She is also survived by many great nieces and great nephews; aunt, Eleanor Simms; cousins and other relatives: the Brannigans, Parris, Cornelius, Henry and Johannes; special friends: Teresa Malloy, Jennie Tutein, Leontine Joseph and the Herbert Grigg staff; and other relatives and friends too numerous to mention.
There will be a viewing held at 10 a.m. followed by a funeral service at 10:30 a.m. on Thursday, Feb. 3, at Holy Cross Catholic Church. Interment will be at Kingshill Cemetery.
All arrangements are by James Memorial Funeral Home Inc.