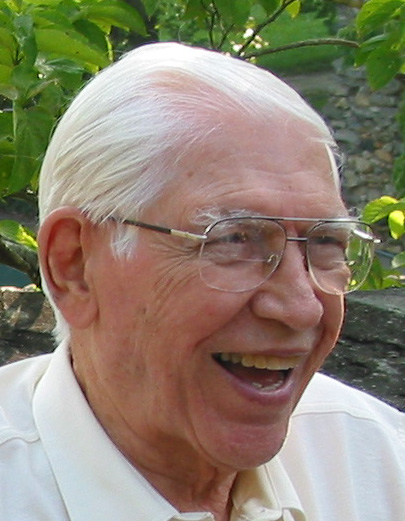 Lionel (Garry) Garrison passed peacefully on Jan. 13, at his home in Columbus, North Carolina, at the age of 93. He was born on July 5, 1917, in Kentucky where he remained until graduating from Lee's College, now part of the University of Kentucky. In 1941, while enrolled in Officer Candidate School at Northwestern University, Lionel met his future wife, Martha, in Chicago. He served as Chief Gunnery Officer aboard the USS Colorado, a warship assigned to the Pacific arena throughout WWII. He was aboard ship in Tokyo harbor on V-J Day, Sept. 2, 1945, when the United States and Japan signed documents ending the war in the Pacific. He retired from active duty in 1946 as lieutenant commander.
Over the ensuing years, the Garrison family lived throughout the United States until moving to St. Croix in 1964. Lionel became manager of the newly opened Carib Gas Company, with branches in Christiansted and Frederiksted. Six years later, he started a roofing company to distribute and apply Dow Corning silicone products, operating it until his retirement in 1983. His daughter, Joanna, and son-in-law, Dick Isherwood, moved back home to St. Croix and expanded the business to what is known today as Rooftops. That same year Lionel and Martha relocated to the States, settling in western North Carolina.
Lionel was dedicated to the service of others, most notably children in need. He served many years in the Shrine Clubs of the Virgin Islands, as well as Asheville and Hendersonville, N.C. He assisted hundreds of children and their families by scheduling and transporting them to appointments and surgeries at various Shriners Hospitals throughout the southeastern U.S.
Lionel is survived by Martha, his wife of 70 years, and their four children: Lionel Garrison Jr. of Englewood, N.J.; Edward Garrison of the Navajo Nation, Ariz.; and Marty Bressi and Joanna Isherwood of St. Croix. Additionally, he is survived by ten grandchildren: Tamara, Catherine and Christopher Garrison, Nanibaa', Bijiibaa' and Ed Garrison, Francesca Bressi, Raelyn (Isherwood) Lau, and Brian and Tyler Isherwood. Two great-grandchildren are expected in the spring.
A private memorial service is planned for February in North Carolina, at which time family and friends will gather from far and wide to remember a man who loved his family beyond measure and will not soon be forgotten.