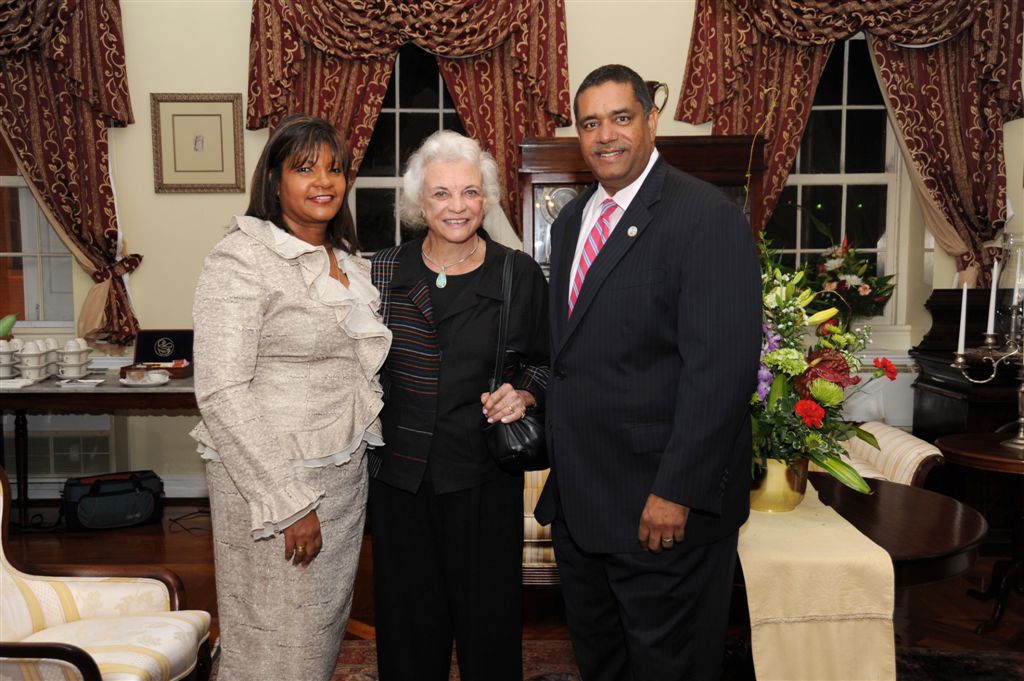 Gov. John deJongh Jr. spared no words of praise Monday evening, welcoming retired U.S. Supreme Court Justice Sandra Day O'Connor to the territory at a Government House reception Monday evening. O'Connor spoke Tuesday at the District Court of the Virgin Islands second annual conference.
DeJongh described O'Connor as a revered jurist, groundbreaking public servant and extraordinary woman.
"For 25 years, Sandra Day O'Connor exerted a tremendous influence on the course of American progress as an associate justice of the U.S. Supreme Court," deJongh said. "After breaking the highest glass ceiling of the time, she embarked on a career that shaped American law in a way few others—even her colleagues on the high court—ever have."
DeJongh said O'Connor is rightfully celebrated as a staunch defender of judicial independence and as an advocate for a truly nonpartisan judiciary.
"During her two and a half decades sitting on the Supreme Court, and in the many writings, speeches and other work she has offered since her official retirement, Justice O'Connor has been a voice of wisdom and caution," he said.
The citizens of this territory have been blessed with the benefits of the American legal system and the freedoms it guarantees them since the U.S. Virgin Islands joined with the United States almost a century ago, he said.
DeJongh also welcomed other visiting legal luminaries visiting for the conference, including Chief Judge Theodore McKee of the 3rd Circuit Court of Appeals; University of California – Irvine Law School Dean Erwin Chemerinsky, and Temple University Law School Professor David Sonenshein.