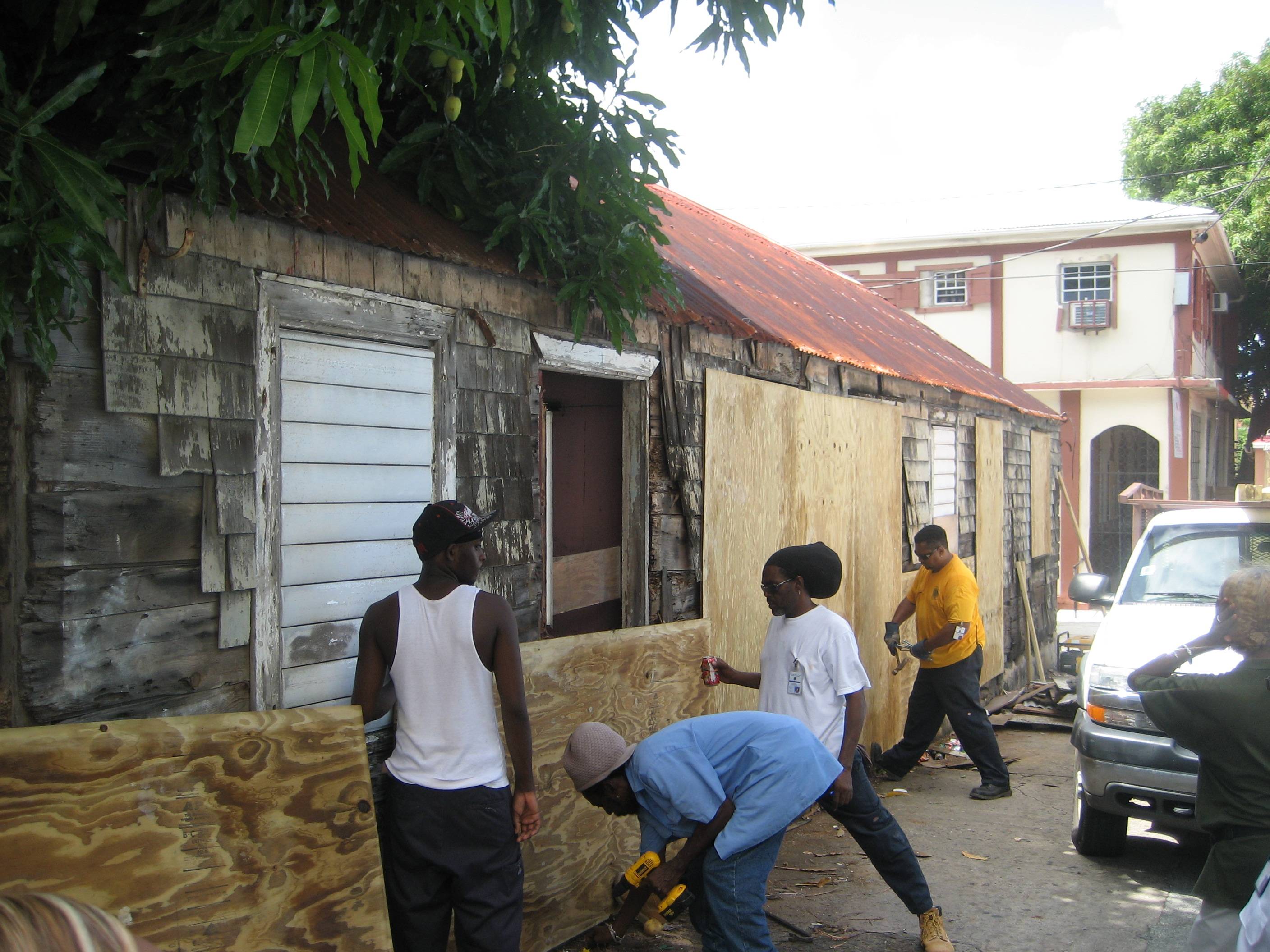 This week crews from the Department of Public Works took the first steps to bring a once-vibrant St. Thomas community back to life.
As part of a project headed up by the Economic Development Authority, workers began boarding up abandoned homes in Savan on Monday.
Five homes that have fallen into disrepair are slated to be cleaned out and boarded up.
Savan is getting a bit of a facelift through the Enterprise Zone Program Law. The 1999 law mandates that communities that were once socially and economically viable but have seen hard times be revitalized. The law also mandates that different local agencies join together to make that happen – so the, departments of Public Works and Health, the V.I. Police and Fire pitched in as well.
Director of the Enterprise Zone Commission Nadine Marchena Kean said the authority has had to wait for grant money to become available before they could start the project. She said that finally came through in the form of a grant obtained by the Law Enforcement Planning Commission.
Kean said that the buildings are being boarded up in the hopes that they can be saved. "You'd be surprised what we can do with buildings," she said.
She said that in their current state, the empty buildings can be a hazard because squatters often take up residency.
"Sometimes we approach a building and don't know who or what is in there," she said.
Owners of the buildings must make a commitment to do something with their property within two years. They must also have the building cleaned before workers come to board it up.
This is only the first step in Savan's revitalization. She said her group would like to hear from residents of Savan to know what they would like their community to be. They also hope to launch a program where property owners can take out low-interest loans to finance rehabilitation projects.
Anyone looking to have their property included in the board-up project is asked to call 340-774-8104.