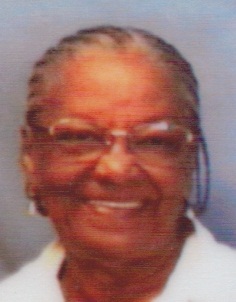 Daphne Emelda King of Catherine's Rest died on July 25, at Gov. Juan F. Luis Hospital. She was 90 years old.
She is survived by her son, Alfredo Esannason; grandsons: Jahi and Taino Esannason; granddaughters: Tamisha Esannason and Mariko Esannason; great-grandchildren: Jada, Jahi and Justice Esannason; numerous nephews and nieces including Daphne Bough, Theodore Blackwood, Veronica Blackwood and Floyd Webb; as well as other relatives and friends too numerous to mention.
Daphne E. King will lie in state at the Legion Hall Post 85. There will be a viewing from 8:30-9:30 a.m. on Tuesday, Aug. 3. The general service will follow immediately at the Way of the Cross Baptist Church with a viewing at 10 a.m. and service at 11 a.m. Interment will follow at the Kingshill Cemetery/Veterans Section.
All arrangements are by James Memorial Funeral Home Inc.