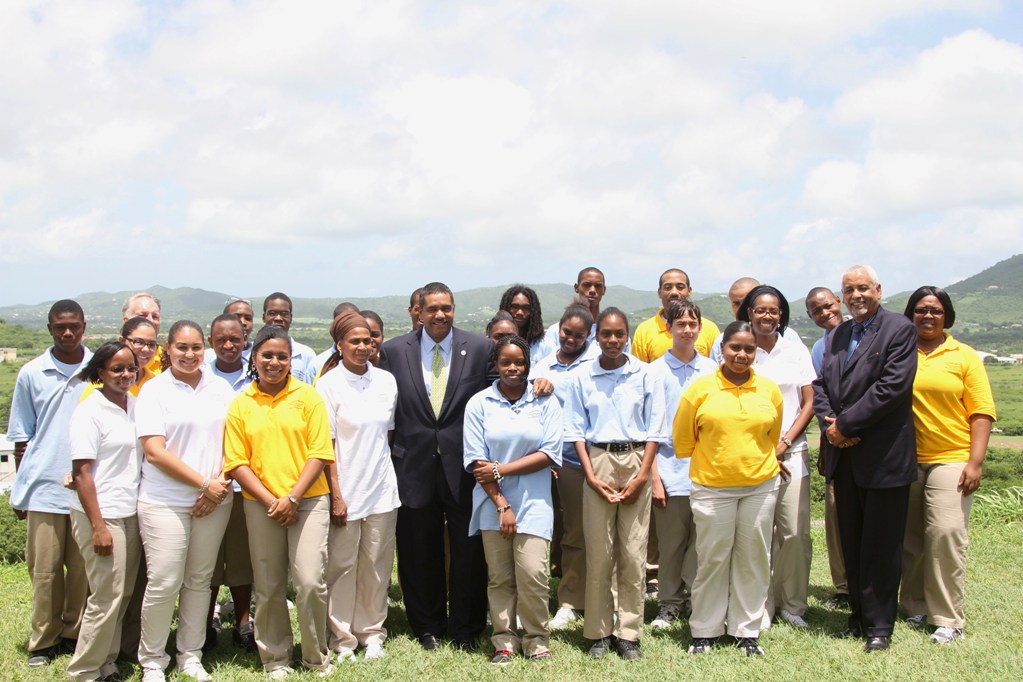 Advocates for the disabled, government officials and St. Croix residents gathered alongside Gov. John deJongh Jr. at Kingshill School on St. Croix Monday to raise awareness of the civil rights of people with disabilities.
The day's ceremonies were in celebration of the 20th anniversary of the Americans with Disabilities Act (ADA), landmark legislation signed into law in 1990 by President George H.W. Bush. The wide-ranging civil rights law prohibits discrimination based on disability.
"On this 20th anniversary … we reaffirm our commitment to work toward full accessibility and inclusion of people with disabilities. As a nation, and as a community of Virgin Islanders, we continue to move forward," deJongh said to an audience, which included students participating in the ADA Vocational Summer Program.
During his remarks, deJongh praised the ADA summer curriculum, in which students learn vocational, social, and life skills in a structured program that also provides an opportunity for creative self-expression in the arts, according to the Government House release.
Several top government officials who deal with issued affecting the disabled spoke at the ceremony, including Stephanie Barnes, the territorial ADA Coordinator; Yegin Habtes, executive director of the UVI Center for Excellence in Developmental Disabilities; and Human Services Commissioner Chris Finch.