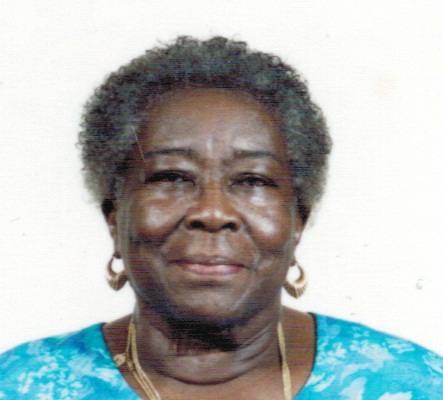 Elaine A. Hurley of Grove Place died on July 22, at Gov. Juan F. Luis Hospital. She was 81 years old.
She is survived by her daughters: Laurel Hurley Petersen, Beverly Hurley Richards, Laverne Hurley-Allen, Judith, Corene, Jacqueline, Michelle and Dawn Hurley; sons: Tyrone Hendrickson and Wayne A. Hurley; grandchildren: Tyrone Jr., Troy, Shawn, Sandra, Kimberly and Devon Henderickson, Takisha Ventura, Lashern Gordon, Tamara and Tamisha Hurley, Tamika Knight, Shakura St. Louis, Talisa Thomas, Robert Jacobs Jr., Sean M. Hurley and Terrell Isaac; and many great-grandchildren. She is also survived by sisters: Marie Naughton and Myrtle Joseph; sons-in-law: Claudius Petersen, Basil Richards and Sylvester Allen; nieces: Marissa Joseph, Brenda, Sandra and Yvette Graham, and Ramona Graham-Smith; nephews: Oneal Jones Jr., Herman Bobby Joseph and Henry Joseph, Joseph and Michael Graham; special friends: Vernon Hurley, the St. Joseph's Catholic Church family; and other relatives and friends too numerous to mention.
A viewing will be held at 9 a.m. and a funeral service at 10 a.m. on Friday, July 30, at St. Joseph's Catholic Church. Interment will follow at Frederiksted Cemetery.
All arrangements are by James Memorial Funeral Home Inc.