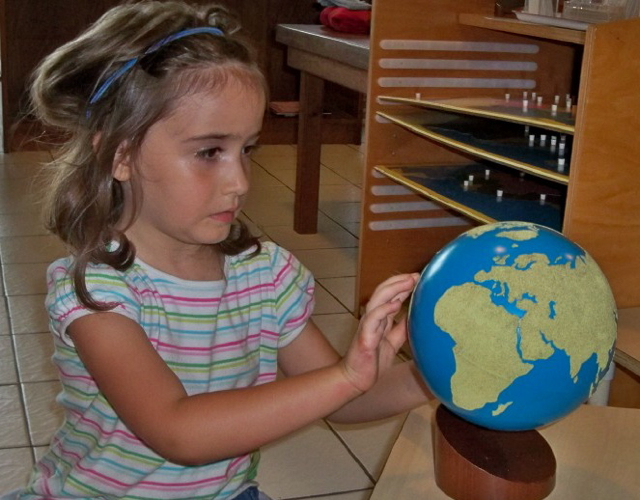 A good feeling hits one upon entering the grounds of St. Croix Montessori. You go through a stone-walled gate, drive along a flamboyant lined drive to the cream-colored facilities surrounded by a white picket fence. Access and location are nice too, it is right by the new GERS building in Orange Grove, and easy to get to.
Dr. Maria Montessori, physician, psychologist and scientist, created the educational method that takes into account "the whole child."
"We give the children a vision of the whole universe," says Sylvia Sullivan, head Montessori instructor. "All while developing their whole potential."
The classrooms are every bit as nice as the fenced, kid-friendly grounds on almost one and a half acres of lush tropical land with a view of the Caribbean Sea.
The breezy and spacious classrooms are highly structured spaces where "freedom with discipline" is key. The age-appropriate class materials are at child height and very hands on. Most materials are wooden and some are delicate, but the children are taught how to handle them properly. They are taught how to write cursive because their nature is more flowing movements. The students move around and are encouraged to socialize and work with each other and get along, learning to take turns and wait in line. They look at culture, art, nature,music, religion, and customs from the whole world.
Sullivan, who is also a registered nurse, was trained at the Montessori Institute of Atlanta and has been an Association Montessori International AMI-certified teacher for about 20 years. She says the children work at their own pace, becoming skilled at order, taking turns, independence, language skills, and a desire to have a love of learning.
"We want them to have a life-long love of learning," Sullivan says. "This is education for life."
They have three rules; self respect, respect of others and respect of the environment.
The school was started in 2006 by a group of parents who wanted Sullivan to be their child's instructor beyond the preschool and kindergarten she taught at another local school. The school is overseen by a board of directors. There are around 30 students ages two ad a half to nine enrolled in full or half days.
At the non-profit school, financial assistance is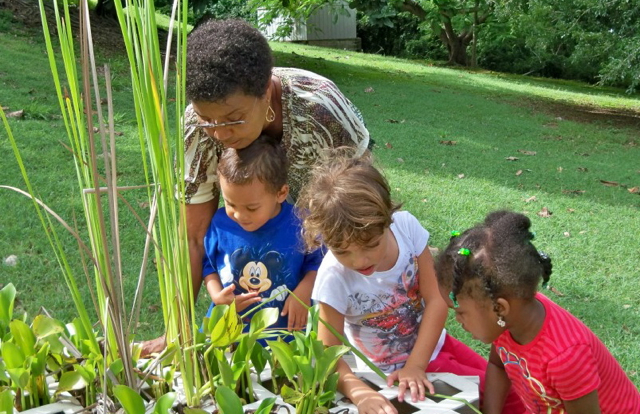 available and in return recipients are encouraged to give back somehow.
"We have a few young couples who want their children learning the Montessori method, struggling to pay the tuition," Sullivan says. "It would be appreciated if some donations came our way to help them."
Further information can be obtained by visiting the school's website at www.stcroixmontessori.com, or calling the school at 718-2859.