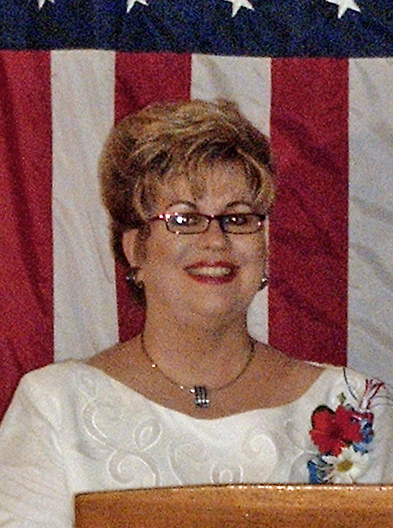 Governor John P. de Jongh, Jr. on Tuesday ordered that flags on all public buildings in the territory be lowered to half-staff in memory of former St. Thomas/St. John district Sen. Lorraine L. Berry, who died late Monday night from complications of colon cancer.
"It is a fitting tribute to this giant of a woman," de Jongh said, adding that the flags will remain at half-staff until sunset on the day of her interment.
The territory reacted with a mixture of shock and sadness Tuesday in the wake of news of the death of the political icon – shock, because in the eyes of many, she was one of those personalities so much a part of the local fabric it's hard to imagine it without her imprint; sad, because of the genuine caring and help she brought to so many in the community.
Tributes, some short and sweet, some from high office, some from afar, flowed in throughout the day.
The overwhelming sentiment spoke of Berry's steadfast adherence to the courage of her convictions, her leadership, political savvy and commitment to the community.
"Sen. Berry showed us how to fight our battles with dignity and to stand for what you believed in. Her life reflects her commitment to the Virgin Islands and its progress," Lt. Governor Gregory Francis said.
The governor said, "With the death of Sen. Berry, we have lost a major figure of Virgin Islands politics. Our history will long remember Sen. Berry's 12 terms as a senator, two as president of the Legislature, during which she was a steady champion of all Virgin Islanders."
The governor said Berry "understood clearly the connections between a strong private sector and the revenues a growing economy could deliver, and the stability of government to provide services to our people. Hers was a true life of public service."
De jongh added, "Sen. Berry's work in advancing the rights and protections of women and children was a hallmark of her long career. Additionally, she initiated and encouraged many of the efforts to preserve and celebrate French Heritage here in the Virgin Islands."
He said he, his wife Cecile and all the people of the Virgin Islands express condolences to Berry's husband Richard, her daughter Roxanne, her son Kurt and members of her extended family.
Catherine Bryan, now chief of staff for Sen. Patrick Simeon Sprauve, remembers Berry's kindness.
"I'd just come back from college," Bryan said, "just a young kid who didn't know anything. I decided I'd better put my political science degree to use, so I went to Sen. Berry's office. James Francis, her chief of staff, introduced me, and she gave me a shot at assistant researcher.
"I was so appreciative to learn from such a political great," Bryan said. "I worked for her until she stepped down for her gubernatorial run. We've remained close, and she always calls to give me advice. She's remained active helping the community, particularly young women. I will really miss her."
Delegate Donna M. Christensen said she had a chance to visit with Berry about 10 days ago.
"Even as she battled serious illness," Christensen said, "Sen. Berry was as politically involved as ever. Her commitment to the people never wavered."
She said, "The Virgin Islands has lost an outstanding leader, a woman who was respected for her political savvy, her involvement and her unwavering commitment to the people of the Virgin Islands and their advancement."
"Whether you were on the same or opposite side of an issue with Sen. Berry, her professionalism, insights and demeanor always commanded the utmost respect. It was an honor I will always treasure to have been given the opportunity to call her colleague and friend," the delegate said.
Former Delegate to Congress Ron DeLugo expressed shock at the news. Speaking from the states, he said, "She had such courage. She displayed it as president of the Legislature. I admired Lorraine. She was ambitious, but she was also a very strong woman. She could hold various groups together, which is so important for a political leader."
Reminded of the advice he had given to the young Berry when she worked for him, DeLugo laughed. When Berry had announced she was going to quit her job to run for the Senate, DeLugo had wished her the best, but said she'd never win. "Nobody knows you," he had said. "Well, everybody knows her now," he said Tuesday.
Senate President Louis Hill said, "Senator Berry's ability to turn naysayer into supporters is the true meaning of leadership." He praised Berry's "voice of reason" which he said, "crossed all barriers to serve the entire V.I. community with pride, respect and kindness. She is a beacon to be held high and to be emulated."
James Francis was Berry's chief of staff for 20 years, which has to be a record for service in the Legislature. Always helpful to everyone, he emulates Berry's spirit. He, like other former staff, has remained close to the senator.
"I always admired her dedication to improving the lives of people in the territory through the efficient management of the government, to provide the services required so people have a decent living in jobs they like and for which they are qualified."
Working for Berry, James said could be demanding.
"She was the consummate politician," he said. "If you worked for her you had really had to work. There was always something going on for the community – outreach health fairs, youth symposiums, essay contests, adult symposiums, anything to enhance the lives of those in the community.
"She worked to see women participate in the political process on an equal basis with men," Francis said. "At one time, she was the only female senator. She wanted women, who are the biggest voting bloc, to take their rightful place."
Speaking for the Committee for the Betterment of Carenage, Jean Greaux, president, who has known Berry almost all his life, said, "The death of Lorraine Berry is a loss to not only the territory's political landscape but a loss to the French community in the Virgin Islands. For the better part of the two decades Lorraine served in the halls of the Legislature and was a vibrant force in ensuring the preservation and promotion of French Heritage in the Virgin Islands."
Greaux said, "At the same time, Sen. Berry worked long and hard to ensure that the contributions of the French community were recognized in the wider Virgin Islands community. Lorraine will be missed but history will remember hers as truly a life of public service, a lifetime of dedication to all Virgin Islanders."
Speaking for the Frenchtown Civic Organization, Henry Richardson, who went to school with Berry, said, "We've always been very proud of Lorraine's accomplishments, not just in the French community, but she worked tirelessly for the entire territory. She really never stopped fighting for what she believed in."
Condolences came from former governors Juan Luis and Charles W. Turnbull carried historical overtones.
"Sen. Berry's legacy as a no-nonsense, fearless leader will endure the passage of time," Luis said.
Turnbull called her a "central figure in the political life of the territory, one who left an indelible mark on the pages of Virgin Islands history."
Funeral arrangements have not yet been released by the family.