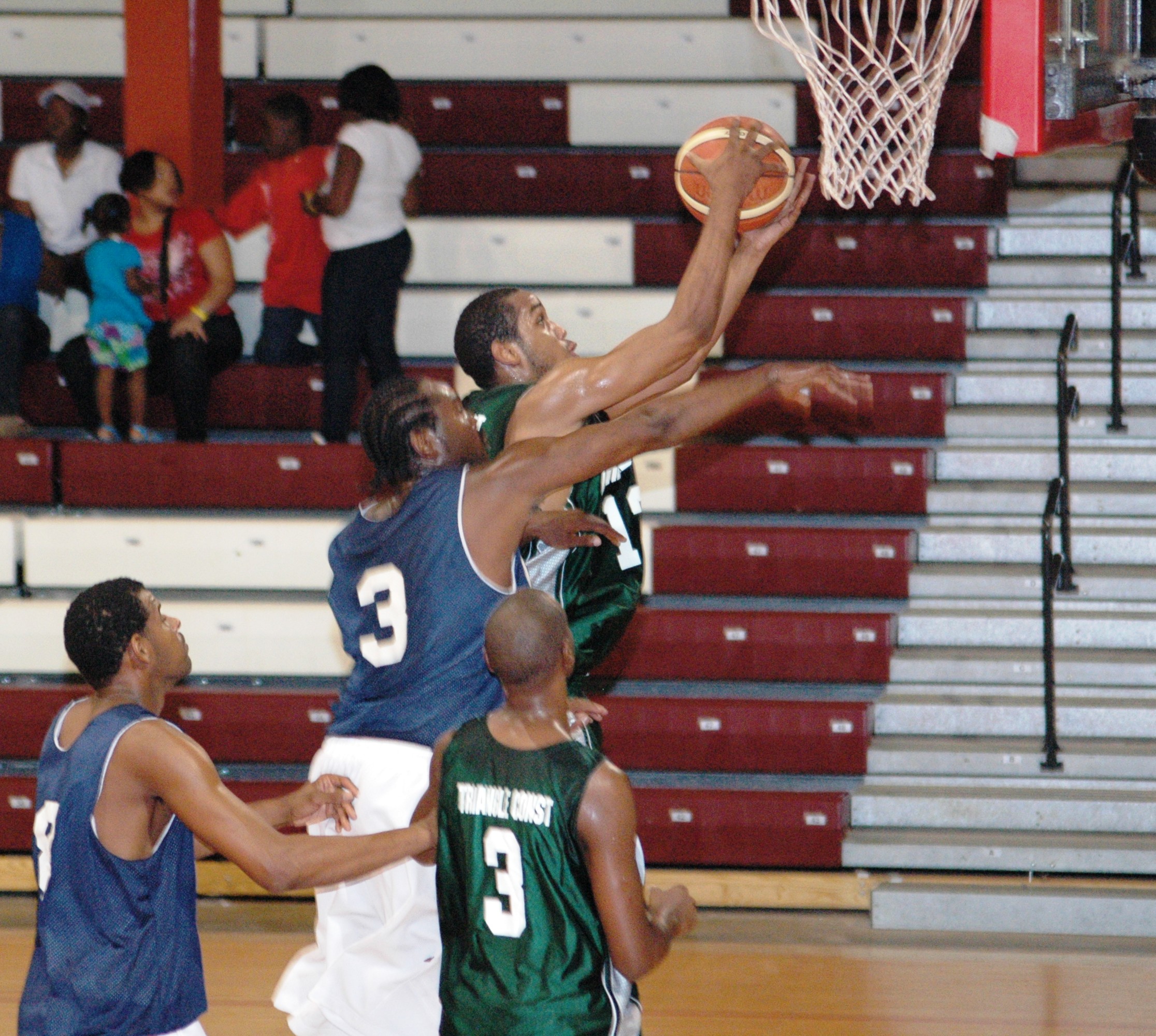 The defending champion Hoyas, coming off of a stunning two-point loss to Alliance, exploded for 38 fourth-quarter points against Dread I's to finish up 108-80 Saturday night in New Breed Basketball Association action at the Ronald Charles Gymnasium. The Dread I's were a handful for the champs early on, matching them shot for shot, but in the end their legs deserted them and they tired badly in the fourth.
The teams played evenly in the opening moments of the game and were tied at 23 points after one quarter. Karl John led the Hoyas with 10 points in the period while Aswad Vigo had eight for the Dread I's.
They were still even at 40 with 2:50 left in the second quarter, when the Hoyas reeled off nine straight points to go into the locker room at the half ahead by nine at 49-40.
The champs looked at times in the third quarter as if ready run away with the game, leading by as much as 15 points, but the Dread I's kept hanging around. The lead was again nine at 70-61 at the end of the period.
Led by 14 points from Kori Violette, the Hoyas exploded out of the gates in the fourth quarter with an intensity that the upstart Dread I's just could not match. When the dust cleared, the defending champions had dropped 38 points on their challengers to win going away by 28 points, 108-80.
Karl John led five Hoyas in double figures with 25 points, Darnel Hendrickson scored 16, Kurt John and Violette netted 14, and Quinton Guirty finished with 10. For the Dread I's it was Timothy Sneed leading the way with 25 spectacular points against a tough Hoyas defense, while teammates Jahawa Joseph and Vigo score 15 and 14 points respectively in a losing cause.