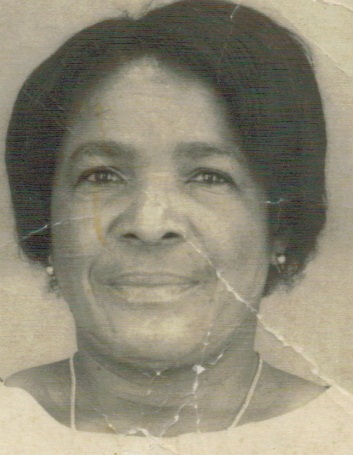 Ernestine Liburd Hodge, who lived at the Herbert Grigg Home for the Aged, died at age 83.
She is survived by her sisters: Elthruda Herbert, Wilma Cornelius, Tull Huggins, Gill Huggins and Ethelinda Herbert; nieces: Venetta, Elvina, Carmen and Cynthia Liburd, and Mauretta Simmonds; nephews: Vincent, Joseph, James and Anthony Liburd; great nieces: Latoya, Nikoya and Berecia Liburd; great nephews: Leslie, Junie, Ashel, Trevor, Kevin, Kurt and Cameron Liburd, Dijon Bridgewater, Alphonso and Moses Herbert. She is also survived by brother-in-law, Robert Hodge; sister-in-law: Hyacinth Hodge; special friends: Shirley Boyce, Disney James, Billy Blake and Viola Blake; and other relatives and friends too numerous to mention.
There will be a viewing held at 10 a.m. and a funeral service at 10:30 a.m. on Friday, July 8, at the Kingdom Hall of Jehovah's Witnesses. Interment will follow at Christiansted Cemetery.
All arrangements are by James Memorial Funeral Home Inc.