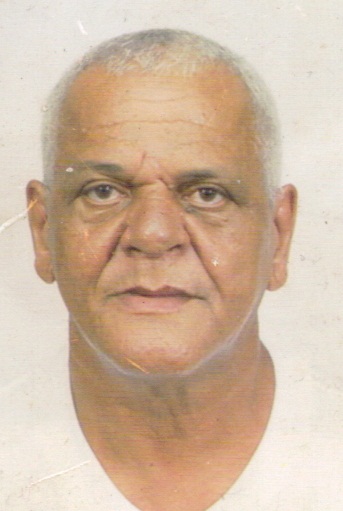 Charles Robert McBean, better known as "Charlie" or "Mac," of Estate Mon Bijou died at Gov. Juan F. Luis Hospital on June 21. He was 64 years old.
He is survived by his spouse, Dolores McBean; mother, Justina McBean; daughters: Emily Pedro and Devone McBean-Languedoc; son, Charles V. McBean; grandchildren: Devin Canton, Emani Mc Bean, Dekarie Corke, Zion McBean and Brian Languedoc Jr.; son-in-law, Brian Languedoc Sr.; sisters: Etla Miller, Barbara Ramos and Yvonne Ephraim; and brothers: Stephen McBean and Victor Mc Bean Jr.
He is also survived by nieces: Tammy Alamo, Amelia Christian, Andreena Ephraim, Jeannette Ephraim, Kamika Illidge, Marguerite Illidge, Debra Mason, Dana McBean, Karen Miller, Pamela Miller, Anna Ramos, Justina Ramos, Millie Smith and Tanya Smith; nephews: William Alamo, Paul Arnold Jr., Carl Miller Jr., Anthony Ramos, Andrea Ephraim, Carlos Ephraim, Mario Ephraim, William Ephraim, Aberwick Illidge, Alton Mason, Ray Mason, Brian McBean, Clayton Mc Bean, Preston Mc Bean, Kurt Smith and Michael Smith; sisters-in-law: Denise Arnold, Norma Gumbs, Evelyn Mason, Janet Mason, Mary Mason and Lorna McBean; brothers-in-law: Augustin Mason, Malcolm Mason and Elroy Williams; as well as other relatives and friends too numerous to mention.
There will be a viewing held at 9:30 a.m. and a funeral service at 10:30 a.m. on Thursday, July 8, at St. Ann's Catholic Church. Interment will follow at Kingshill Cemetery/Veterans Section.
All arrangements are by James Memorial Funeral Home Inc.