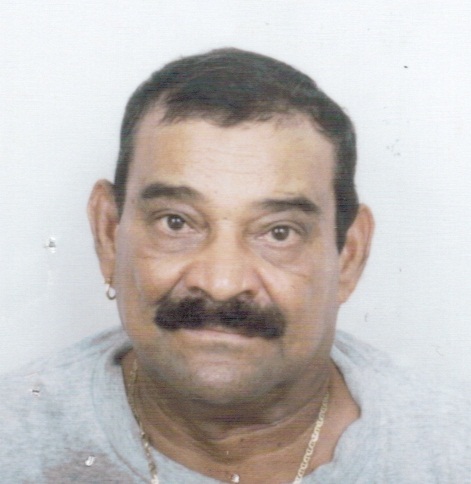 Angel Felix, also known as "Chang" or "El Caballo," of Mount Pleasant died at Gov. Juan F. Luis Hospital on June 27. He was 61 years old.
He is survived by his mother, Augustina Davis-Carrion; father, Domingo Felix; daughters: Sandra, Angelia and Adalisa Felix; sons: Angel and Victor Manuel Felix; grandchildren: Hamani Felix, Aiyanna Stubbs, Jaden Stubbs, Jhadeja Ventura, Jhamani Ventura, Keith and Kaelin Turner; daughter-in-law, Nichole Felix; sisters: Ikis Y. Felix, Maria S. Carrion and Migdalia Rodriguez; and brothers: Domingo Jr., Jose, Daniel Felix Leonardo, Anibal, Julio, Mario and Luis H. Carrion. He is also survived by nieces: Rosa, Annette, Fay, Rashida Felix Twana, Gisell, Carese, Angela, Shamelle, Shanlle Angela-Carrion, Cheryl Lynn Petersen-Henry and Michelle Belardo; nephews: Rodney, Jason, Jose Jr., Carlos Jose, Raymond Felix, Angel, Julio, Leonardo Jr., Luis Jr., Angel Carrion, Michael Belardo, Michael Williams and Louis Rodriguez.
Other survivors include sisters-in-law: Antonia Felix, Mercedes Davis, Vivan Carrion and Bernadette Carrion; and brothers-in-law: Albert Joseph and Gladstone Simon; aunts: Fransica Almestica, Carmen Crook, Victorina and Fiaeima Navarro; uncles: Gregoreo Felix, Benedo Felix Saldana, Victor, Ernesto, Antoni, Julio, Fermin-Davis and Refino Almestica; special friends: James McNamara, Mama Zapata Payne, Emilo Rodriguez, Clifton Felle, the Esteban Felix family, the Carmen Rivera family, Andrea Davis and Natvida Osono; the entire staff of the Legislature; as well as other relatives and friends too numerous to mention.
A viewing will take place at 1 p.m. followed by a funeral service at 2 p.m. on Thursday, July 8, at the Kingshill Chapel. Interment will be at Kingshill Cemetery.
All arrangements are by James Memorial Funeral Home Inc.