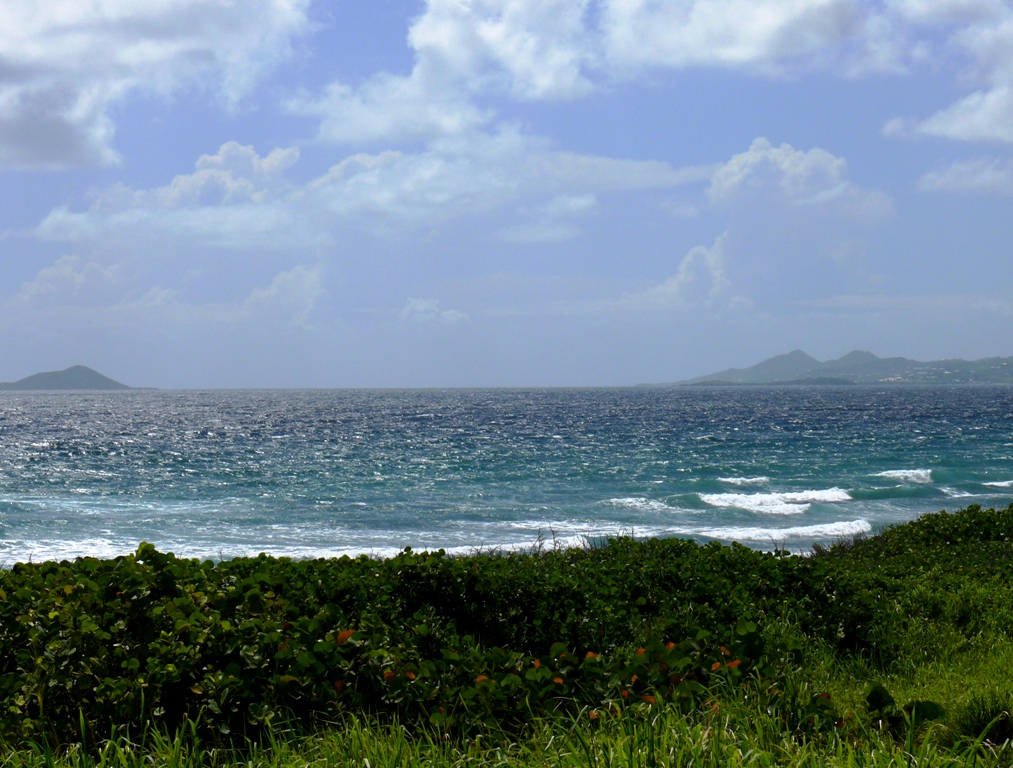 The National Park Service has completed a study endorsing the creation of a St. Croix National Heritage Area over several other options and Thursday through Saturday will be holding meetings to get public input.
The study includes extensive discussion of St. Croix colonial and pre-Columbian history, slavery and emancipation, geography, environment, and modern society. It looked into how best to promote the historic, natural and cultural resources of St. Croix, weighing the likely effects of three courses of action: doing nothing, designating the entire island of St. Croix a national heritage area, and creating some form of private, unaffiliated heritage area.
The study concludes all three are viable options, but finds that "a national heritage area designation has the greatest potential for heritage resource protection, raising funds from diverse sources, and building reciprocal partnerships and bringing groups together."
The national heritage area label or designation is a conservation strategy devised by Congress to support local residents in the preservation of their own natural and cultural heritage, according to the National Park Service. The designation would be permanent but has no restrictions or rules or authority over residents and does not supersede or change local laws, according to Park Service officials.
A local organization would coordinate with stakeholders like the local government, the St. Croix Landmarks Society, the National Park Service and so forth, to work collaboratively on projects that promote the heritage of the area. The area so designated is not a park, and people's property rights are not affected. It would, however, make various historical and cultural preservation projects eligible for federal grants.
Only about 20 percent of funds for heritage area programs would likely come from the federal government, Park Service representatives said while the study was under way. The rest must come from private organizations and non-profits. It is a national designation with locally run programs. In the United States, there are about 40 national heritage areas.
A longtime advocate of the creation of a St. Croix National Heritage Area, Delegate Donna Christensen first began prodding Congress to pass funding for a feasibility study some years ago. Congress approved the St. Croix National Heritage Area Study Act in October of 2006 but didn't authorized funding until 2008.
"It took three congresses and six years," Christensen said back in 2008. "Probably close to eight years now. But the Senate logjam finally broke, and we've begun." According to both Christensen and Park Service officials, Congress has rarely, if ever, turned down a request for heritage-area status, but funding varies.
Public meetings are scheduled for:
•Thursday, 6 to 8 p.m. at American Legion Post No. 85 in Christiansted;
• Friday from 6 to 8 p.m. at Rotary West Community Center in Frederiksted; and
• Saturday at the Great Hall on the St. Croix campus of the University of the Virgin Islands from noon until 2 p.m.
There is also a meeting for the small business community Saturday in the Great Hall at 10:30 a.m.
To view the draft study online, click here. To request a copy be sent in the mail, contact Christensen's office at (340) 778-5900 or send an e-mail to Makeda.okolo@mail.house.gov.