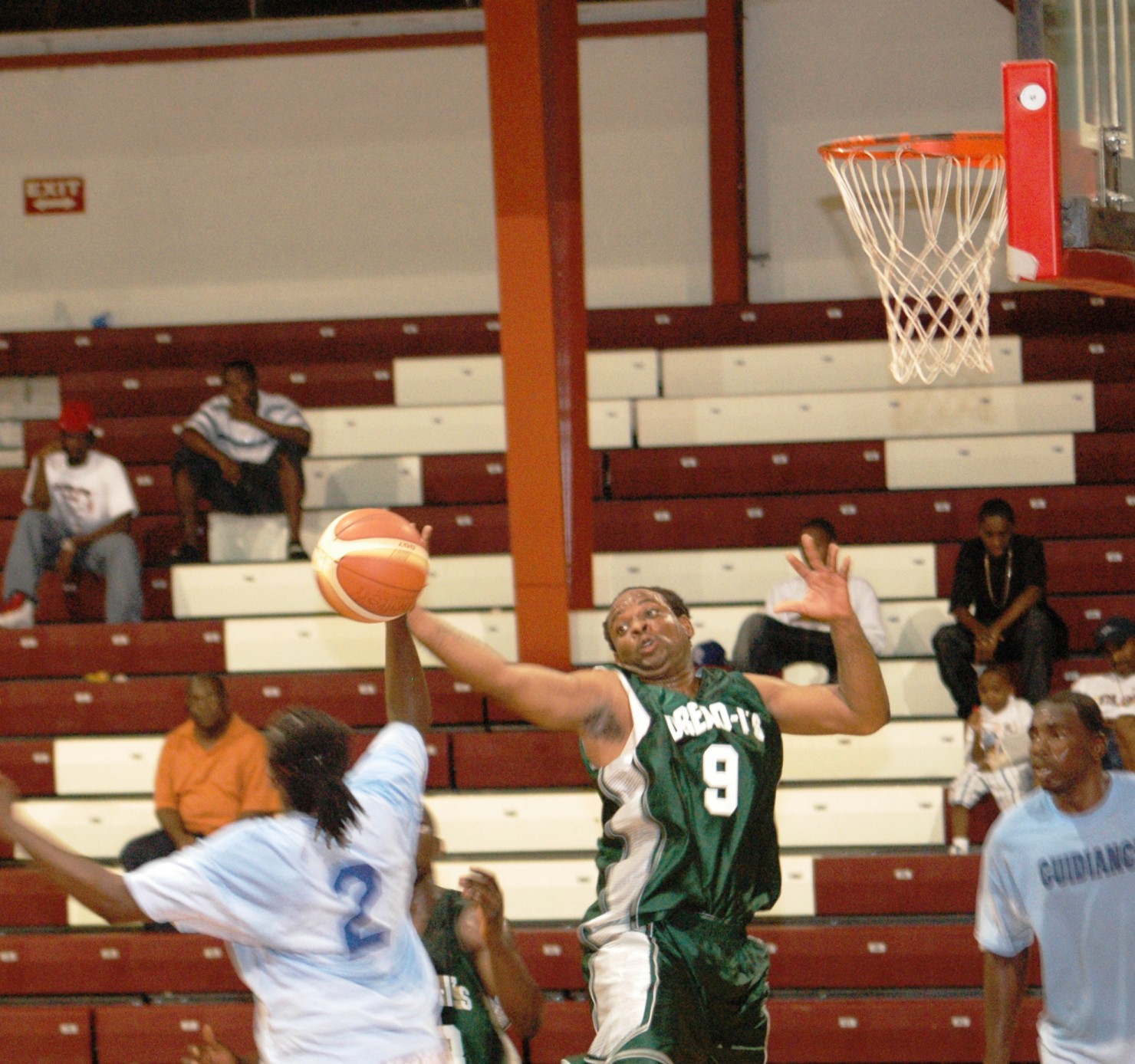 Andy Chelcher scored 18 points and grabbed 18 boards as Guidance outlasted Dread I's, 69-64, Monday night in the New Breed Basketball Association action at Central High's Ronald Charles Gymnasium. The game featured numerous ties and lead changes, but the difference in the game came down to a plethora of unforced errors by the Dread I's. Guidance, utilizing a full-court press on defense, did force some of the turnovers, but there were too many times when the Dread I's playmakers just seem to throw the ball away.
Even so, the game was tightly played, and only four points separated the teams at the half with Guidance holding the lead at 29-25.
Things really picked up in the second half. Led by seven points from Timothy Sneed, the Dread I's outscored Guidance 20-17 in the third quarter to trail by one point, 46-45, heading to the fourth and final period.
The fourth quarter, with fatigue now becoming an issue for both teams, proved to be the most exciting. Even with all of their turnovers, the Dread I's were right there nose to nose with Guidance. The score was all squared at 53 with 6:10 to go, when Guidance, led by Lamar Bough's six straight points, went on a 7-0 run to take a 60-53 lead. The Dread I's responded with a 4-0 run and closed to within three points at 60-57 but could get no closer. Guidance would play good defense down the stretch and outscored their rivals 9-7 to pull out a 69-64 victory in the turnover-plagued game.
Bough scored 10 of his game-high 20 points in the critical fourth quarter, but it was the dominant play of Chelcher on the offensive and defensive boards which proved to be the difference in the game.
Guidance also got 15 points from point guard Joelfree Polanco. Ten of the 15 players on the Dread I's bench got on the scoreboard with Sneed's team-high 18 points leading three in double figures. Kareem Harry and Jahawa Joseph dropped in 11 and 10 points respectively for the Dread I's in the loss.