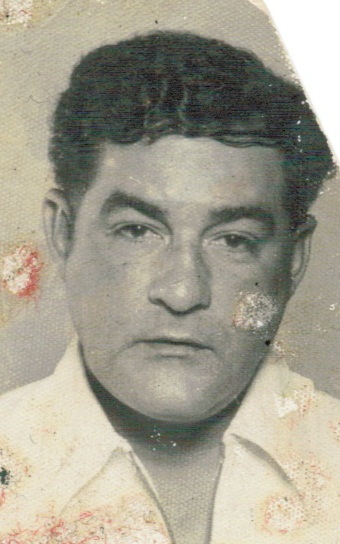 Hector Carrasquillo Perez of D. Hamilton Jackson Terrace died on June 19, at Gov. Juan F. Luis Hospital. He was 77 years old.
He is survived by his wife, Ena Claxton Perez; brothers: Jose L. Peps Perez Sr. and Jaime Perez Sr.; sister, Aida P. Perez; sisters-in-law: Lorna and Amanda Perez, Luz Rodriguez, Edith Richards Mills and Violet Hamilton; brothers-in-law: Evans and Eardley Claston; nieces-in-law: Millicent Beazer, Doreen Munzac and Josephine Coriette; nephews-in-law: Eyon and Spencer Richards; cousins-in-law: Millie Crawford, Nora Jones and Margery Tyson; nieces: Carmen Perez, Nidia Millette, Gladys Perez, Migdalia Salazar, Deborah Perez, Carmen Garcia, Sheryl Anduze and Cathy Perez; and nephews: Jose L. Perez Jr., Miguel Perez, Wilfredo Perez, Jose L. Garcia, Santiago Garcia Jr., Jaime Perez Jr., Federico Freddy Perez, Jaime Perez II, Shawn Perez, Rickey Perez and Chris Millette.
He is also survived by great-nieces: Lynda, Shanice and Yesenia Perez, Rholina La Place, Carissa and Shelley Millette, Trudy and Carmen Walcott, Ashley, Kristina and Sabrina Perez, Nitsaliz Saldana, Bianca-Jube and Amada-Mia Garcia, and Jodeah Perez; great-nephews: Jose L. Perez III, Antonio Perez, Shannon Perez, Jose A. Perez Jr., Jamal Perez, Julian La Place, Wilfredo Perez Jr., Ismael Perez, Jose L. Garcia Jr., Danny Salazar, Angel Garcia, Santiago Garcia II and Jaime Perez III; 26 great- nieces and nephews; very special friends: Marilyn Simon, Marjorie Rouse, Lucy Johnson, Eleanor Charles, William French, Brother George, Velma Farrlley, Alberta French, Sylvia Charles, Patricia Neal, Corine Aska and Eunice Welcome; and other relatives and friends too numerous to mention.
A viewing will take place at 10 a.m. and a funeral service at 11 a.m. on Thursday, July 1, at the Church of God of Prophecy. Interment will follow at Kingshill Cemetery.
All arrangements are by James Memorial Funeral Home Inc.