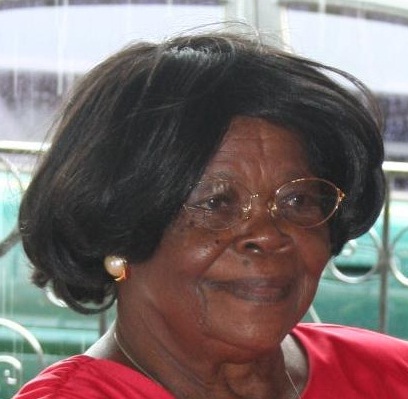 Hester Jane Weekes Williams, also known as "Lucy" or "Lucille," of La Grand Princess died on June 15, at her residence. She was 87 years old. She is survived by her daughter, Claudette Anthony; sons: Alexander Williams Jr. and Clifford Williams; grandchildren: Naomi Joseph, Vahnroy Hosear Sr., Charles Petersen, Lenroy and Kevin Williams, Jacqueline Anthony, Maurice Doyle, Alvin Williams, Danya Anthony, Karen Doyle, Beverly Williams Joseph and Clifford K. Williams; great-grandchildren: Darrly Simmonds Williams, Calisha Bab, Kyendel Williams, Maurice III, Elijah, Ebony and Iome Doyle, Zakya Mack, Typhanie Williams, Aldin Williams, Larin Joseph, Jafet J. Petersen, Vahnroy A. Hosear Jr., Brittany Anthony, Robert Gough, Armond and Taj Williams, Kyle and Kayla Williams; and great-great granddaughter, Destiny Simmonds Williams. She is also survived by nieces: Esther and Diana Harris (MT and NY), Veronica Jenkins (FL), Laurel, Debbie and Linda Lawrence (STX), Irista, Valerie, Catherine, Shirley, Maureen Weekes (London), Jane Browne (FL); nephews: Christopher Willie Gerald, Kenneth Weekes (STT), Silvin, Stedroy, David and Collin Weekes (London), Richard, Melford and George Harris, Laurence Weekes; and many great-nieces and nephews. Other survivors include special cousins: John Barzey, Geraldine Grant, John Weekes and many other cousins; the Lindsey, Weekes, Fenton, Allen and Barzey families; special friends: Conrad Jarvis, Catherine Lee, Angela Daley, Sister Caroll, Sister Conner, Lucina Harris and the Bethel AME Church family.
There will be a viewing held at 10 a.m. and a funeral service at 11 a.m. on Saturday, July 3, at Bethel A.M.E. Church. Interment will follow at Christiansted Cemetery
All arrangements are entrusted to James Memorial Funeral Home Inc.