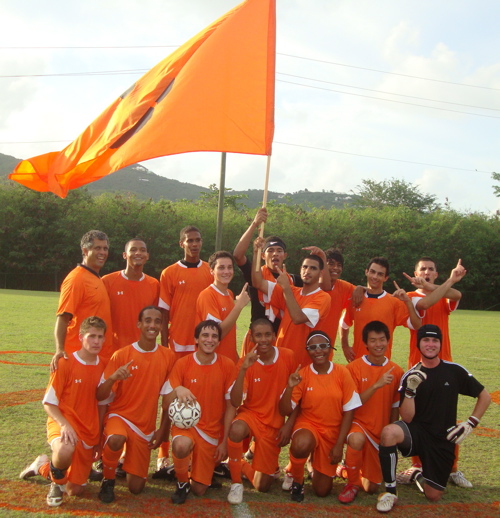 Playing on their home field, the Country Day School Tigers hung a shutout on the Good Hope School Falcons to win the St. Croix Interscholastic Athletic Association Title for the sixth time in the last seven seasons.
The final score of Thursday's title match was 2-0,
Tigers' freshman Alex Washington broke the game open early with a goal at about the eight minute mark, and Kamel Abdelghani added the insurance score at about the halfway point.
The Tigers made that stand up against the Falcons in a tough, physical match that saw both teams take penalty shots.
According to Country Day Athletic Director Nancy Hasson, the Tigers finished the season with an 11-0-2 record. Not only that, but in those 13 games the team scored 55 goals and allowed only four.
Hasson said in her 19 years as AD at Country Day, it almost always seems to come down the Tigers and the Falcons for the title, although for the last few years it's almost always Country Day coming out on top.
Yohannes Worede, coach of Country Day, has won titles in two of his three years at the school. It was the school's 13th consecutive year in the title game.
Good Hope, coached by Daryl Rogers, battled a rougher road to the title game, finishing with a 6-3-3 record. They advanced to the championship round with a thrilling 4-3 double-overtime victory over Manor School Tuesday.
Earlier this month, the Good Hope junior varsity team defeated the Country Day JVs 5-3 for the junior varsity title.