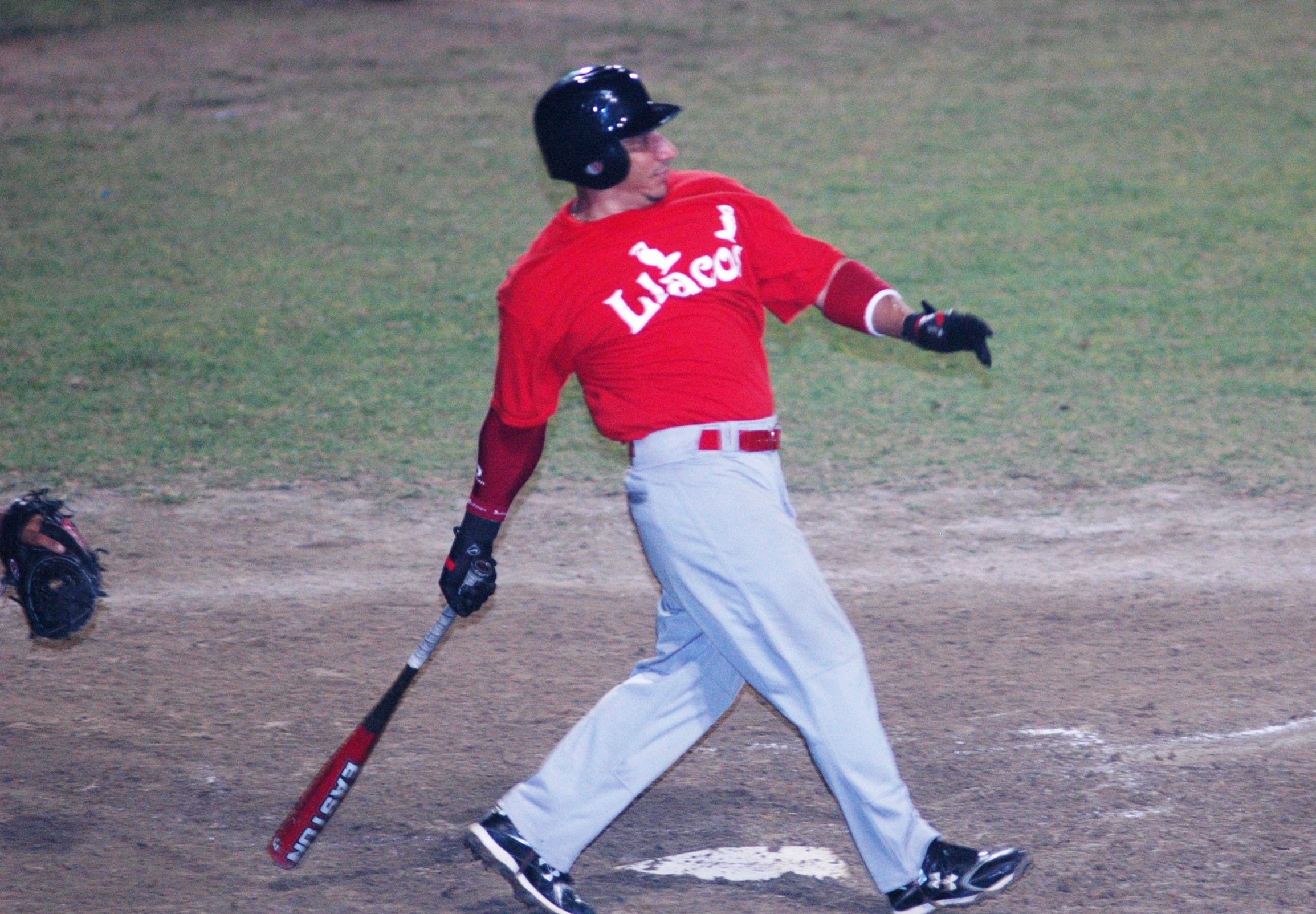 Three Monarchs pitchers combined to beat the Cardinals, 6-4, Wednesday night in the Raphael Jackson AA Baseball League at the D.C. Canegata Ballpark.
The Cardinals held an early 4-1 lead, but the Monarchs took the lead for good with four runs in the bottom of the fourth. They then turned things over to closer Olvido Aquino, who pitched 2–1/3 scoreless innings with five strikeouts, to preserve the victory.
The Cardinals had reached Monarchs starting pitcher Max Velasquez for two runs in the first inning on a two-run double by Efrain Ramirez to take the early lead.
They chased him from the mound with two more runs in the top of the third inning on RBI singles by Raphael Almonte and Miguel Rodriguez to take a 4-0 lead. Richard White relieved Velasquez and prevented any further damage in the inning.
White would pitch 2–2/3 innings of scoreless baseball in the time-shortened eight-
innings contest before giving way to the hard-throwing Aquino.
Meanwhile the Monarchs finally got on the board with one run in the bottom of the third on a sac fly by Andres Poche to trail 4-1 after three completed innings.
The Monarchs four-run outburst in the bottom of the fourth was aided by two costly errors by the Cards' defense. Only one run was earned, and that came on an RBI single by White as they then took a 5-4 lead.
Shortstop Carlos Morales completed the Monarchs scoring in the bottom of the fifth on a towering blast over the right field fence, setting the final score at 6-4.
White picked up the victory in relief, and Aquino got the save. Miguel Rodriguez got the loss but went the distance for the Cardinals and did not pitch a bad game. Some untimely miscues by his defense did not help him though.
Top batters for the winners were Morales (2 for 4 with a home run and an RBI), Mark Knight (2 for 4), and White (1 for 1 with an RBI). For the Cardinals, Ramirez was 2 for 3 with two RBIs, and Rodriguez was 2 for 2 with one RBI.