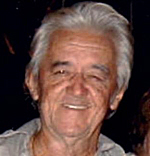 The island's French community lost one of its most popular musical legends Monday when Henry "Hank" Quetel, 77, passed away at his home.
Quetel was lead singer and guitarist of The Drifting Buckaroos band, the first country-and-western band of the Virgin Islands.
In a non-musical capacity, Quetel served the community for more 30 years in Civil Defense, a forerunner of VITEMA, where he was the recipient of many awards for sea rescue, serving under many directors.
The Buckaroos comprised Quetel, Pete Ledee and Eddie Quetel. "We were on WSTA for six years from 1949 to 1955 every Thursday from 8 p.m. to 9 p.m.," Ledee said. "Because of Hank, we not only had a listening audience on St. Thomas, but the surrounding islands as well."
According to Ledee, the group won first prize in the first St. Thomas Carnival parade in 1952. "Yes," Ledee said this week. "First prize. We were so excited. We were in a stagecoach and called ourselves The Covered Wagon."
Ledee expressed a wish to his lifelong friend: "We hope that some day we will meet again and feature the Drifting Buckaroos in our heavenly home."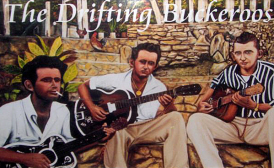 Services for Quetel will be March 23 at 9 am at Sts. Peter & Paul Cathedral. Burial will follow at Western Cemetery. A private viewing will be held at Davis Funeral Home.
Quetel is survived by his wife of 51 years, Carol Quetel. Three children: Susan Quetel Britton, Michael and Gregory Quetel; sisters: Agatha Blanchard, Elizabeth Aubain; daughter-in-law, Rashida Quetel, former daughter-in-law Inez Quetel; sister-in-law, Elise "Suzie" Jensen; grandchildren: Jason Britton, Dave Prentice, Michelle and Danielle Quetel; nephews: Theodore "Teddy" Aubain, Albert Quetel, Edwin Quetel, Antonio Quetel, Harry Quetel, Ralph Blanchard, Juan Cruz, Thomas Cruz, Eddie Cruz, Gerarldo Blanchard, Alberto Mercado, Dominic Aubain; nieces: Emma Greaux, Joan Andrusko, Doris Sewell, Elizabeth Quetel, Enieda Estrella, Virginia Danet, Gloria Turbe, Noreen Aubain, Marie Magras, Beatrice Andrion, Isabelle
Cruz, Norma Cruz, Nilsa Cruz; special cousins: Ann Marie Danet, Bruno Magras (of St. Barth's), Pierre Ledee; Godfather, Adolph Bernier (of St. Barth's); and many, many more loving relatives and friends.
Arrangements are by Davis Funeral Home, where a private viewing will be held.