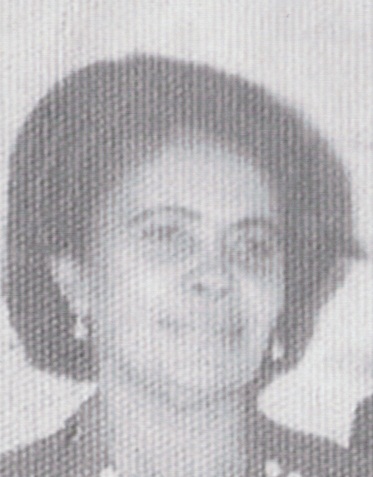 Maria Encarnacion Bido of Herbert Grigg Homefor the Aged died on March 6. She was 94 years old. She moved to St. Croix in 1975.
She is survived by her son, Ernesto Gutierrez; grandchildren: Iris Thomas, Victor and Marco Gutierrez; great-grandchildren:Benjamin and Natalie Thomas; daughter-in-law, Violetta Gutierrez; as well as numerous nieces, nephews, great nieces and great nephews in the Dominican Republic and the Continental U.S.A. She is alsosurvived byfriends: Joaquin Mercado, Ruth Bermudez Cruz, Miguel Cruz, Juan Miguel Cruz, Fanny Bermudez Delerme, Amador Delerme, Santiago Ruiz Jr., Cristobal Feliz, Jorge Delgado, Ramonita Delgado, Pedro Legran, Iris Cruz, Carmen Maldonado, Lea Rosa, Tani Rosa, Crucita Rosa, Juanita Saldaña, Gov. Juan F. Luis, Lidia Monell, Julio Saladña, Paquita Saldaña, Emma Felix, Thelma Benitez, Lucy Múñez, Rosario Paiewonsky, Esperanza Cobo, Generoso Delima, Consuelo Mojica, Pastor Arnald Gonzalez and Pastor Carlos Hidalgo; as well as other relatives and friends too numerous to mention.
The funeral service will take place at 10 a.m. on Sunday, March 14, at Sunny Acres Seventh-day Adventist Church. Interment will follow at Kingshill Cemetery.
All arrangements are entrusted to James Memorial Funeral Home Inc.