Julia Garcia, also known as "Julita," of Anna's Hope died on Sept. 14. She was 92 years old.
She is survived by her daughters: Gloria R. Rivera and Carmen Melendez; sons: Pedro Rojas and Mario Camacho; grand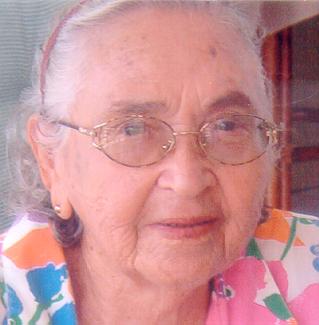 children: Lisette Plaskett, Julia Rivera-Garcia, Eddy Rivera Jr., Vanessa Hennemann, Mario Camacho Jr., Angeline C. Williams, Katrina Camacho, Carolyn Rivera and Hector Rueben Melendez; great-grandchildren too numerous to mention to include Miles Plaskett Jr., Marc Plaskett, Sophia Garcia, Christian Garcia, and Carlos and Isabelle Hennemann. She is also survived by sons-in-law: Atty. Eddy Rivera and Hector Melendez; nieces and nephews too numerous to mention; special friends: Magda Fabio, Mary Gonzalez, Millie Hennemann, Lisa Rose Bough and Gwenda Hobson; a special thank you to Carleen Cornwall; and many other relatives and friends too numerous to mention.
A viewing will take place at 10 a.m. and a funeral service at 10:30 a.m., Thursday, Sept. 24, at Holy Cross Catholic Church. Interment will follow at Christiansted Cemetery.
Professional services are entrusted to James Memorial Funeral Home Inc.