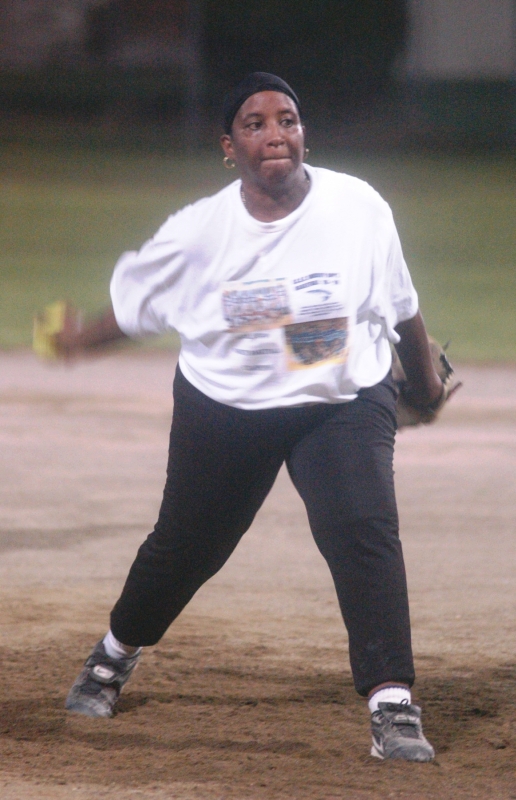 The Real Deal turned out to be nothing more than a value meal Sunday as the Obama Mamas crushed them 21-2 in both teams' Quarren Schjang women's softball league opener at the Renholdt Jackson Sport Complex.
The game was a 1-1 tie through two innings, but the Obama Mamas blew it wide open in the top of the third with 12 runs, and they did not look back. Veteran pitcher Sherry Simmonds was her usual dominant self, while the Real Deal had trouble finding a pitcher who could consistently throw strikes.
In the end it was no contest. Leading 13-1 after the 12-run third, the Mamas would add eight more runs in the top of the fifth to complete the scoring for the game at 21-2. The Real Deal got their second run in the bottom of the fourth.
It was the Obama Mamas with 21 runs on eight hits and two errors, while the Real Deal finished with two runs on eight hits while committing eight errors. The Real Deal pitching also gave up 14 bases on balls. The winning pitcher was Simmonds, with Andrea Francis getting the loss for the Real Deal.
Top hitters for the winners were Sheila Gumbs, 1 for 4 with a home run and four RBIs, and Denise Baker, 1 for 4 with two RBIs. C. Christian and M. James both went 1 for 3 with a solo home run and an RBI for the Real Deal.