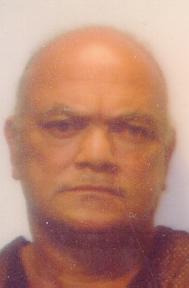 Valentin Cruz Felix, also known as "Vale" or "Tinto," of Mon Bijou died on Sept. 5, at his residence. He was 52 years old.
He is survived by his daughters: Carmen Cruz, Norma Cruz-Roland and Yashira Cruz-DeAza; stepdaughter, Luz Aguilera; sons: Luis and Valentin Jr. Cruz; grandchildren: Jabari and Adam Lee Davis, Aaliyah DeAza and Shaki-Angeliz Carino; sister, Milda Luz Mendez; and brother, Bernaldo Cruz-Felix. He is also survived by sons-in-law: Angel Carino, Jaime DeAza and Rodger Roland; sister-in-law, Ana Ramirez; niece, Lydia Cruz; nephew, German Cruz; great niece, Anaiz Parilla; and great nephew, Javan Romero-Cruz. Other survivors include his aunt, Florida Romero; uncles: Hector and Mingo Romero; cousins and other relatives: Brunca, Chema, Manuel, Magali, Macho, Galdo, Gaby and Franco; special friends: Enrique Davis and Purro; and other relatives and friends too numerous to mention.
A viewing will take place at 9 a.m. and a funeral service at 10 a.m.,
on Thursday, Sept. 17, at St. Joseph's Catholic Church.
Professional services are entrusted to James Memorial Funeral Home Inc.