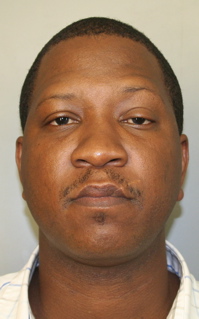 Kenneth G. Milligan, 36, of Estate White Bay, Frederiksted, was arrested at 11:28 a.m. Friday and charged with negligent homicide, driving under the influence of alcohol and reckless driving in connection with the death of 53-year-old Augusta Alcindor on Aug. 15.
Milligan was arrested based on a warrant issued Sept. 3 by the Superior Court.
According to the arrest warrant, at about 6 a.m. Aug. 15 Milligan was driving his vehicle westbound on Highway 66, the Melvin H. Evans Highway, in the vicinity of Estate Williams Delight when he apparently lost control of the vehicle and veered to the left onto the shoulder of the road. His vehicle reportedly struck Alcindor, who was walking on the shoulder of the road. She died on impact.
Following the accident Milligan was taken to the Gov. Juan F. Luis Hospital to treat his minor bruises. According to police, medical records at that time indicated that Milligan's blood alcohol level was above the legal limit.
Friday Milligan's bail was set at $50,000. After being advised of his rights, he was released after posting bail.