Malcolm S.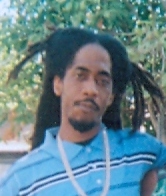 Esdaille Jr.died on Aug. 14, on St. Thomas. He was 29 years old.
He is survived by his mother, Frances Eudora Prince; brothers:
Troy, Chad, Greg, Brucely, Shawn, Steve, Devon and Dave Esdaille; sisters:
Eudora and Dawn Esdaille, Angela Natta and Eldoan Hanley; uncles:
Keithley Esdaille, Reginald Broadbelt, Jacob and Alvin Prince, George Huggins, Walridge and Leonard Prince;
and aunts:
Claudina Hughes and Melsada, Lil and Sandra Prince. He is also survived by nieces and nephews:
I-Jahcey and Jahsen-I Murray, Nakaya Esdaille, Jurnee Esdaille, Deron Hanley, Denikwa, Daviah, Dave Jr., Menelik, Miguel; special friends: Kiyo Mills, Lucene, Joanne Thomas, David Young; adopted grandmother, Cassilda Dewindt; and many other relatives and friends too numerous to mention.
There will be a viewing at 9 a.m. and a funeral service at 10 a.m., on Thursday, Aug. 27, at First Wesleyan Holiness Church. Interment will follow at Eastern Cemetery.
All funeral arrangements are by Davis Funeral Home, 774-1464.