Bomani Rashidi Stevens, also known as "Boma," of J.F.K. Terrace died on Aug. 15. He was 21 years old.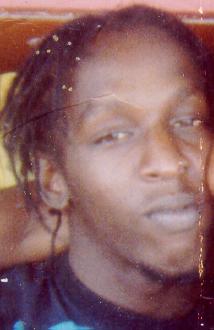 He survived by his mother, Melissa Hughes; father, Jomo Stevens; grandparents: Delores Martin, Olive Testamark and Malcolm Hughes; daughters: Shenya R. and Ashawna S. Stevens; sisters: Pearline, Nandy and Jayda Jackson, Trisha and Shenaisha Stevens; brothers: Charles, Anselmo and Bruno Jackson, Estephon Hughes and Nashawn Stevens; nieces: Chelsea and Tasheema Stevens; and nephews: Malik Matta and Jamikai Lexum. He is also survived by aunts: Claudette, Mavis, Lorain, Stephanie, Ajisha, Zereen, Burnadeth, Michelle, Marcia, Iris, Cassandra, Evelyn, Rose and Medora; and uncles: Raymond, Ray Anthony, Glen, Carlos, Winston, Julian, Thurgood, Keith, Quirt, Robert, Esquerdo, Malcolm, Calvin, Raymond, Abraham, Charles, Joseph, Terrance, Henry, Bromey, Allan and Gerard; special friends: Denver, Darwin, Omarly, Kealia, Akeema, Tamisha, Mabell, Hernandez, Alicia, Stanley, Zayvon and Anthony; and many other relatives and friends too numerous to mention.
A viewing will be held at 10 a.m. and a funeral service at 10:30 a.m., on Friday, Aug. 28, at Holy Cross Catholic Church. Interment will follow at Kingshill Cemetery.
Professional services are entrusted to James Memorial Funeral Home Inc.