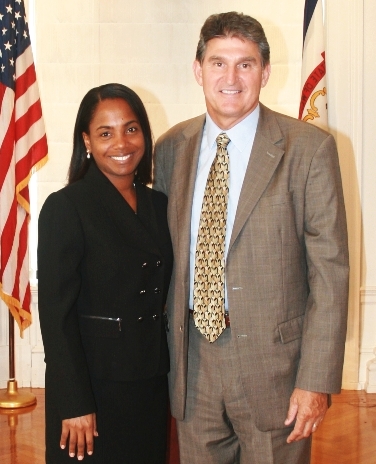 Acting Health Commissioner Julia Sheen was in West Virginia this week speaking with state health officials about partnering on Medicaid information management.
Sheen looked at the capabilities, capacity and scalability of West Virginia's system before she and West Virginia Health officials left for a conference on the subject in Chicago.
Seeing the operation first hand was an essential step toward forming a partnership, Sheen said Saturday in a statement from the Health Department. Access to such a system will enable the department to expand eligibility and service in its Medicaid program, help the flow of claims processing, provide a powerful reporting ability and eventually interface with an envisioned digital health record system, Sheen said.
In July the Department of Health submitted documents to the federal Centers for Medicare/Medicaid Services to begin looking for an information system for its Government Insurance and Medical Assistance Program, commonly referred to as MAP.
In Senate budget hearings in July, Sheen said data will drive Health Department decisions and priorities.
"The meetings in West Virginia and Illinois will move the Department of Health's MAP one step closer to achieving this pledge," Sheen said.
The department is preparing to handle a possible big increase in Medicaid funding, too. Current limits on federal Medicaid to the Virgin Islands allow the government to provide coverage only to those with incomes below 50 percent of the federal poverty level, while most states are able to provide coverage to up to 100 percent of the federal poverty level. But Congress is considering major health-care reform legislation right now and Gov. John deJongh Jr. and other territorial governors are pushing to have the reform efforts address this gap.
"We are involved in a comprehensive effort to examine and transform MAP to provide additional services as well as to, hopefully, extend coverage to individuals not currently eligible and to do so cost-effectively," Sheen said.
Health has been working with Alicia Smith and Associates since January on overhauling MAP, according to a Health Department statement.