Ivor James Jr., also known as "King James," of Estate Mt. Pleasant died on July 26. He was 20 years old.
He is survived by his mother, Jessica Cornelius; father, Ivor James Sr.; step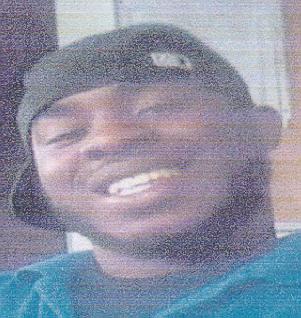 mother, Ito Simon; grandparents: Claudella James, Wilfred James, Martha Francis and Jeremiah Francis; adopted mother, Benita John; sisters: Naima Briscoe, Keishante Thomas, Shakira James, Kanisha James, Laurie Francis, Laura Francis, Vinesha Richards, Vanessa Richards and Shakayla Simon; and brothers: Keith John, Shakir James, Shaquon Simon and Shakeem Aleindo. He is also survived by nephew, Zion Nasir John; very special friend, Kishma Weeks; great aunts: Petronela Simon, Gloria Gordon, Doralyn Joseph, Victoria Simon, Eideem Smith, Chrisencia Barzey and Ellen Daniel; great uncles: St. Clair Byam, Bernard Williams, Henry Christopher, Peter William, Elton Barzey and Trevor Barzey; aunts: Valarie Mahon, Nadine Martin and Cyndy Francis; uncles: Elroy James, Clyde James and Jabari James. Other survivors include special friends: Odingo Davila, Sheldon Liburd, Leo Lubrin, Leon Gilbert, Steadman Francis, Travis Fields, Rexel Gumbs, Cabrielle Regis, Rasimu Hull, Raydell Dennis, Kairon Henry, Rendall Henry, Francilla Francis, Silvester Singh, Glenroy Weeks, Kevin Crosbie, Juan Contreras, Akebo and Dequan Boundemetre, Tyrique Guadalupe, Yaisa, Libo, Cherry and Jermain Hanley; and many other relatives and friends too numerous to mention.
A viewing will be held at 10 a.m. and a funeral service at 11 a.m., on Tuesday, Aug. 11, at the St. Paul's Episcopal Church. Interment will follow at the Kingshill Cemetery.
Professional services are entrusted to James Memorial Funeral Home Inc.