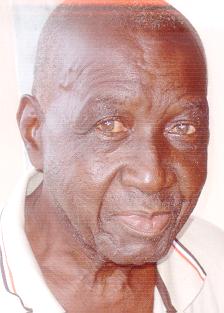 Emile Alphonso Pedro Sr., also known as "Sully," died on June 23, at his residence. He was 79 years old.
He is survived by his daughters: Laverne Joseph, Eleanor Pedro, Maritza Pedro Evans and Emily Pedro; sons: Emile Pedro Jr., Elroy, Elvis and Ezekiel Pedro; stepchildren: Leopold Jr., George and Phillis Fredericks; and grandchildren: Aswad and Akilah Petersen, Euriella Joseph, Euriell Joseph, Kareem, Sherima, Beryl, Khalid, Chaundice, Alice, Gloria, Ezekiel Jr. and Anique Pedro, and Raissa and Romar Evans. He is also survived by sisters: Ina Thomas Matthias and Marion Pedro; daughters-in-law: Aretha and Karise Pedro; special friends: Frances Applewhaite, Rita Daniel, Erma Williams, James Charles and Reuel Harris; and other relatives and friends too numerous to mention.
There will be a viewing held at 9 a.m. and a funeral service at 10 a.m., on Wednesday, July 8, at Friedensberg Moravian Church. Interment will follow at Kingshill Cemetery in the Veterans Section.
Professional services are entrusted to James Memorial Funeral Home Inc.