Deaths — St. Croix
Glenford Elisia Gumbs Dies at 51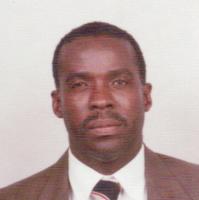 Glenford Elisia Gumbs, known as "Glen," of Catherine's Rest died on Aug. 9. He was 51 years old.
He is survived by his mother, Dorothy Gumbs; daughter, Michele Gumbs; son, Michael Gumbs; sisters: Marva Gumbs Jennings and Amalie Sorton; brothers: Deweese "Bobby" and Russell Gumbs; nieces: Moneese, Shevonne, Janelle, Nyra and Syniaya Gumbs; and nephews: Deweese "Joshua," Joel "John," Rakeem and Oronde Gumbs. He is also survived by great nieces: Kiara Magras and Kayanese Brown; aunts: Joyce James, Jean Carty, Lillian Carty and Brenda Obiorah; uncle, Gregory Carty; cousins and other relatives: Barbara Warren, Lucia Illidge, Morgan, Grantly and the Richardson family, the O'gara family, the Webester family and the Seales family; as well as other relatives and friends too numerous to mention.
A viewing will take place at 9 a.m. followed by a funeral service at 10 a.m. on Friday, Aug. 20, at the Miracle Revival Deliverance Tabernacle, Beeston Hill. Interment will be at Kingshill Cemetery.
All arrangements are by James Memorial Funeral Home Inc.