Deaths — St. Croix
Michael Brady Sr. Dead at 84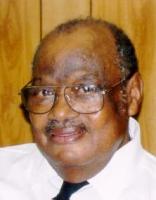 Michael Brady Sr., also known as "Andrew," "Mike" and "Mickey," died on Sept. 7, at his residence. He was 84 years old.
He is survived by his spouse, Sylvia Brady; sons: Michael, Dwight and Neal; daughters-in-law: Celsa, Elaine, Sylvia, Renee and Shirley; grandchildren: Sakina Roberson, Cherie Ross, Erica Jones, Angel Felix, Desiree, Angela, Kai, David, Andrew, Shayna, Devin, Tony, Chad, Michael III, Kyle, Andre, Neal Jr., Keisha and Dwight Jr.; 12 great-grandchildren; sisters: Cleopha Bennett, Leona Brady Watson, Arieline Rames, Joan Dandridge, Lithia and Donna Brady; and brothers: Ben Hur, Paul, John David and Victor Brady. He is also survived by sisters-in-law: Dolores, Eugenia and Janine Brady; brother-in-law, Curneall Watson; nieces: Gail Chiang, Melody Rames, Paulette Perkins, Helen Forbes, Maureen Brady, Bronwyn Parker and Mariel Goodman; nephews: Kevin, Jason and Stewart Rames, Vaughn and Brian Brady, Eugene Phillip, John Jr. Brady, Melvin and Marvin Forbes, Paul Brady Jr., Derrick, Neal and Jay Watson, and Hillary Dandridge. Other survivors include cousins and other relatives: Gus Moorehead, Dr. Claudius and Annie Henry, Lester and Lloyd Henry, Ingle Henry, Joan Nielsen, Rita and Randall Hendrickson, Erie Santos, and the Henry, Golden, Begraff and Christian families; special Friends: Hildred Carlos, Emeline Sprankle, Felton and Soria Warner, Elwood Mercer, Ed and Candie Collins, and Stanley Marshall; and other relatives and friends too numerous to mention.
There will be a viewing held at 10 a.m. and a funeral service at 10:30 a.m., on Wednesday, Sept. 16, at Holy Cross Catholic Church.
Professional services are entrusted to James Memorial Funeral Home Inc.