Op-ed — St. Croix
Source Manager's Journal: Progress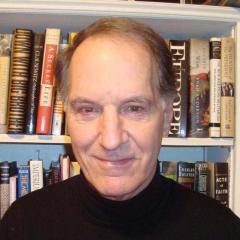 Depending on how you look at it, 50 years is either a long time or the mere blink of an eye. Almost 50 years ago, the New York World's Fair opened. The fair's theme was "peace through understanding." For political reasons, it was not sanctioned as an "official" world's fair, so a number of big countries didn't show up. As a result, it became more of a corporate showcase. Progress and innovation became the dominant motif, with companies like General Motors and General Electric putting up big exhibits. Peace through Chevy Impalas and side- by-side fridges.
Even though New York City was beginning to show signs of stress in the early 1960s, the United States was at the peak of its postwar power. Its economy was humming, the Vietnam War had not yet begun to tear the country apart, and there was a generally accepted belief that the future belonged to us. America was the global leader in progress, innovation and optimism. And the World's Fair was the reflection of these beliefs.
The American exhibits defined optimism in a particular way. The sources of future happiness would be nice cars, nice houses, technology and gadgets. One of the newest new things on display at the fair were computers, gigantic mainframe devices that could perform complex calculations and store vast amounts of data. Some, which filled large rooms, had almost as much memory as the MacBook Air that is being used to write this column.
And although the fair was futuristic, the idea of "googling" something or starting a war by sending a provocative You-Tube posting via something called the Internet would have been just too futuristic. Nobody would have believed it.
In the wonderful world that the World's Fair envisioned, cars would zip around on endless ribbons of new highways that crisscrossed the country and cut right through cities. At home, housework would be done by robots, and appliances would have all kinds of cool features. There was a clear and unmistakable equation: happiness = things + mobility + an endless supply of optimism.
At the time, it would have seemed tacky to point out the down sides or unintended consequences of any of these great things. Such as what would happen if everyone got into one of those neat cars and hit those roads at the same time, what impact ramming highways through city neighborhoods would have on urban life, why almost all of those happy people seemed to be white and living in suburbs, and so on. Only pessimists brought up these issues. "Party pooper" was the term applied to those who didn't show sufficient optimism.
The idea of continuous progress was so ingrained that very few people questioned it. And Americans spread the belief in progress and optimism around the globe. Newly independent countries would have bright futures if they bought into the package. And the United States and Latin American states formed the Alliance for Progress, a program to bring stability and democracy to South America.
Over the ensuing years, the Vietnam War, racial turmoil and violence, Watergate and the oil shocks put dents in the belief in ongoing progress. But optimism remained an article of faith. In American politics, to not be an optimist was to be a loser.
Although it was an American territory, the religion of optimism did not prevail in the Virgin Islands. This was true even though the territory had the most optimistic slogan, "American Paradise," and was making steady progress on many fronts. As in other areas, the territory was out of step with the mainland.
This is not a simple matter. Asking how do Virgin Islanders "think" about something is about as dumb as referring to "the American people." Which Virgin Islanders or which American people? There are lots of different ones with lots of different views. That being said, it is fair to say that the Virgin Islands has never been a hotbed of mainland style optimism or a believer in the inevitability of progress.
This skepticism is grounded in history, geography, experiences with "outsiders," and an understanding that nature is finite and often unpredictable. All of these things have produced more of a "zero-sum" view of the world, and the belief that it is better to try to hold onto what you have than risk it in trying to get something better.
These attitudes and values are far more common in the world than those of the optimists and believers in progress. For example, in my parents' native country, ex-Yugoslavia, everyone knows that anything you try will turn out bad. This has contributed to an unofficial national slogan: "If your cow dies, I'm happy." If it's good for you, it must be bad for me.
What is interesting about this set of attitudes in our difficult times is that, without anyone admitting it, the mainland has now aligned itself with the Virgin Islands. The presidential candidates of both parties continually refer to Americans as an optimistic people. Romney and Ryan promise an economic boom if they are elected. But few really believe them. Most Americans understand that there is no magical cure for our current situation. And just beneath the surface, there is very little optimism and grave doubts about future progress.
Given human history, optimism is always a dangerous thing. In bad times, it leads to cynicism and the kinds of pessimism that open the door for a variety of bad things to happen. One of these bad things is zero-sum thinking, the subtext of most political discussion in the United States today. If whatever you get is coming out of my pocket, I'll make sure that you don't get it. If it's pretty clear that the pie isn't getting bigger, I'm holding on to my share at any cost. The lady who said that she wanted the "government to keep its hands off" her Medicare knew exactly what she meant.
And if it makes people feel better to find scapegoats to blame for what is happening, well, we can get behind that too. "One nation, under God…." I don't think so. Hooray for me – and screw you.
Progress and optimism need to be separated. To make progress in the future, we are going to have solve deep-seated social, economic and environmental problems. To name these problems is not to be pessimistic. The optimist believes that there are simple solutions or that "everything will work out." Then, when they don't, it's all hopeless and self-fulfilling pessimism takes over.
For example, two of our problems, jobs and income, are profound and structural. Slogans and gimmicks will not solve them. Nor will the "private sector" or the so-called "job creators." We are going to have to do a lot of different things, and many of them won't fit into neat "left-right" categories.
Similarly, there are structural changes that will be required to address the threat of climate change. Whether jobs or climate change, the starting point is acknowledging the scale of the challenge that we confront, not trying to put a smiley face on it, and helping people understand the actions that need to be taken.
Largely driven by talk radio, cable news and our toxic politics, there are two views of our situation. One is that, if we just push the right buttons, everything will be okay – despite the fact that pushing these buttons in the past has produced bad outcomes. The other is that taking on these problems will result in horrible changes in society, things will just get worse, and the America and the Virgin Islands that we know and love will disappear.
These binary views are wrong. We have problems, big ones, but they are fixable, and the changes required will not transform society. They are adjustments. Neither optimism nor pessimism is useful in this situation. What we need is a faith in our ability to think through these issues and a belief that, if we make a best effort, we can solve our problems. It is that faith that has sometimes been missing in the Virgin Islands and is now absent in much of the United States.
To paraphrase the old Yugoslav slogan, "If I can help keeping your cow from dying, we'll both be better off." The operative word is "we." The approach is guided by a faith in best efforts rather than the religion of optimism or its stepchild, self-fulfilling pessimism.