Op-ed — St. Croix
Source Manager's Journal: Big Challenges and Execution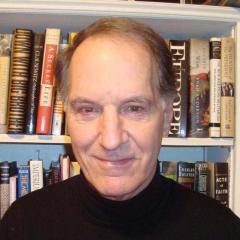 The French have a saying: "jamais deux sans trios" – never two without three. Or, in simplest terms, trouble comes in bunches. Like for much of the world, trouble has come in bunches for the Virgin Islands in recent years. Recession and the Hovensa refinery closing being two of the big ticket items.
Two recent Source articles focused attention on big issues that will, for better or worse, help shape the territory's future. The first was the ongoing rise in electricity costs because of the phasing out of Hovensa discounts. The second was the announced closing of the federal Inspector General's Office. Both bad news.
As Delegate to Congress Donna Christensen has pointed out in her appeal for federal assistance, the Hovensa closure has transformed a long-term problem into an immediate crisis. It is another reminder that the future always arrives, and, these days, seems to arrive sooner than it used to.
Let's start with the good news. The good news is that the territory has an energy plan, the "60-by-25 plan," which was, until now, considered ambitious in setting goals for the year 2025. Given the new, more difficult, landscape, it is a near certainty that these plans are no longer ambitious enough.
In the end, however, plans are plans. Execution is what counts. Larry Bossidy and Ram Charan are the leading authorities on execution. They describe it quite simply as the "discipline of getting things done." It is the path to success in business, government and the nonprofit world.
Here is an adapted version of Bossidy and Ram's equation for success: execution = a clear and achievable strategy + the right people in the right jobs + good systems and work processes + a culture of performance and achievement + implementation tools and organizational basics.
Like many things, the equation contains both bad news and an opportunity. Right now, the Virgin Islands is not very good at execution. Use the equation as a checklist for self-assessment and you will see why.
To succeed in the future, for both competitive and quality of life purposes, the territory needs to get good at execution, and it needs to do it fairly quickly. Broadly speaking, the territory, and government in particular, lacks the "discipline of getting things done." Many Virgin Islanders will be familiar with the big talk/no action combo platter. If it is any solace, they are hardly alone in the world in this respect.
Each of the items in the equation for success should be seen as a problem to be solved or a project to be managed to completion, rather than a stick with which to give individuals or groups a beat-down. In each category, there are basic questions: what is the issue or problem that we face, what are our choices, and how do we develop and implement realistic action plans and make them stick?
With respect to strategy related to energy and preparing for climate change, it is worth defining a vision for an optimal future, one that can use the 60-x-25 plan as a platform. Ideally, what do we want the Virgin Islands to look like from an energy use standpoint in 2025? The crisis and a shared vision can provide a vehicle and the emotional energy to move forward and to push obstacles to change out of the way.
Which brings us to the second recent piece of bad news in the Source: the closing of the Inspector General's Office. Here it is worth make a few basic points. First, we know that transparency and honesty are clearly linked to a country's or a community's success and well-being. The least corrupt places do well; the most corrupt fail. It is that simple. For example, the Arab Spring revolts were at least as much a reaction to the daily indignities and humiliations of corruption as they were a quest for freedom.
The Virgin Islands is in neither the worst nor the best category, but it does not have a good reputation. Recent audits of the Senate have not helped burnish that image. Places with reputations for being corruptible become magnets for bad people and repel those you want to attract.
A second point. When corruption, large or small, is exposed, we are always quick to condemn the malefactor. And we are obviously right to do so. But there is almost always another set of culprits. These are the unintentional co-conspirators: those who, by failing to put in place protective systems and processes, created a climate of temptation. Based on our knowledge of human history going back to the cave man, we know that a certain percentage of people will always succumb to temptation.
This is why the Inspector General's Office is so important. A robust audit function, along with improved systems and transparency, is the best way to eliminate temptation. For example, if effective systems had been in place, there would have been no way for senators to be sticking "travel" money in off-island safe deposit boxes. (Although the money certainly does seem to have traveled.)Temptation would have been eliminated.
Honesty and transparency are also essential to successful execution. A "culture of performance" cannot be achieved if there is dishonesty and ambiguity. Bossidy and Charan's "right people" are invariably honest people. These people need good systems to create clarity and eliminate doubt, suspicion and the feeling that the game is rigged. And, in hard times, you simply cannot afford the diversion of productive resources into people's pockets.
In this respect, just as the future always arrives, the past is always with us. People get used to doing things in a certain way, especially if they see their peers doing the same things. The opaque practices of the Virgin Islands Senate demonstrate this point. It is why change is often so hard and why the greater good is frequently sacrificed to individual gain.
It is also why crises represent opportunities to get rid of past behaviors and negative values and build a commitment to a better future. These opportunities don't come around that often and they don't last forever. The window of opportunity closes, and opportunities for change are missed as often as they are seized.
Lots of people are deeply invested in "business as usual." This is a reality everywhere. While indefensible practices and behaviors are front and center, they and their defenders need to be moved out of the way. One of the best ways is to force the defenders to defend the indefensible.
Seize this opportunity and build a better future around "the discipline of getting things done." Once the window closes, it can be a long time before it opens again.