Op-ed — St. Croix
Source Manager's Journal: The Governor and the CFO Bill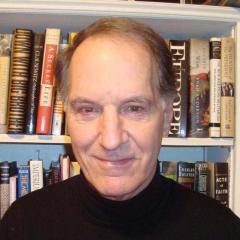 Governor deJongh's letter to The Source on the proposed chief financial officer should be mandatory reading for all Virgin Islanders. As an outside observer of the territory, I go back to the days of Cyril King in the mid-1970s. In my judgment, Gov. deJongh is the most effective governor the Virgin Islands has had since Gov. King's tenure was cut short by his tragic death.
Had it not been for the circumstances in which he has governed, I believe that deJongh would have been a transformative leader of the territory. Those circumstances, the worst recession since the Great Depression, had the effect of bringing all of the accumulated deficiencies of Virgin Islands government into sharp relief.
As many other leaders in similar circumstances have discovered, nobody gives you credit for preventing bad things from happening or finding the "least worst" outcomes when there are no good choices. It is interesting that such leaders do receive their due years – or even decades – later when people look back and say, "My God, he or she saved us from total disaster." But at the time these events were occurring, there were no cheerleaders shouting, "Good job! Keep it up! We love you so much!" Mostly there is just complaining and anger about how conditions are getting worse.
Which brings us back to the proposed CFO and all of the other oversight mechanisms and consent decrees that governors must live with. In framing this issue, there would appear to be three critical points to be made:
First, Virgin Islanders, like people anywhere, don't like outsiders intruding in local affairs. In fact, they probably dislike it more than most people.
Second, the reasons for these intrusions were all legitimate problems and abuses that were not being addressed locally. The government of the Virgin Islands is not trusted, and there are historically legitimate reasons for that mistrust.
And third, the oversight mechanisms – and even the threat of their imposition – provide leverage to make changes that would be very difficult politically if there were no danger of being whacked in the head with a club. In a change-resistant world, the Virgin Islands can serve as a role model for opposing and thwarting change.
All of that being said, deJongh's assertion that the imposition of such a fiscal overseer would be a step backward cannot be disputed. If the federal government wants to run the territory, it should do so. It can impose fiscal bosses like the ones that have been appointed to run financially troubled Michigan cities. These are comparable situations since these cities are relatively small in size, have issues of transparency and financial management, and have been hard hit by recession.
The federally appointed CFO would run the show, and the governor, whoever it is, would sit in Government House, go to ribbon cuttings and sign what was put in front of him or her. Assuming that the CFO is honest, forthright and apolitical, "administration" and "management" would replace politics. Everything would be neat and clean. Unfortunately, it would also replace democracy, but hey, they had their chance, right? And, as the governor pointed out, democracy is so messy.
This does not mean that Gov. deJongh and his successors would not be held accountable. They would simply have accountability without authority. A clever critic would say that this is an improvement over authority without accountability, and they would have a legitimate point. But either arrangement is corrosive. The two have to go together.
In the end, an imposed CFO is also likely to have a perverse effect, one that the governor alludes to in his letter. The goals that such an appointment are intended to achieve are the right ones: clarity, accountability, transparency and productivity. Under any circumstance, these will not be achieved overnight, and the current administration, after decades of neglect and decay, is making real progress on all of them.
This is where the perversity comes in. The appointment of a CFO will let Virgin Islanders off the hook in the worst possible – and most undemocratic – way. Communities everywhere are largely divided into two groups: a small committed one that gets things done, and the larger one that doesn't get involved in community life and, realistically, really doesn't care much. This divide describes the Virgin Islands as well.
However flawed democracy is in the Virgin Islands, imposing a powerful unelected official will inevitably have the effect of reducing the size and commitment of the first group and further justifying the inertness of the second. "They" are running the show. There's nothing we can do. Let's just sit back and wait for the CFO to screw up. Withdrawal and even greater passivity will undermine the ability to achieve any of the important goals that were listed above.
The CFO proposal fits into the pattern of "takeovers." States have taken over failing school districts. In Michigan, a lawless state government is taking over cities and, in the process, disenfranchising everyone. These seem like logical responses to desperate situations. They are not. And they have produced a pattern of failure, although the Michigan experiment in dictatorship is too recent to judge, except for the fact that local democracy has definitively been extinguished.
The better solutions are to use solid planning, effectively applied carrots and sticks (and an occasional baseball bat), and to focus on the basics of the right people in the right jobs, clear strategies, defined and realistic measures of success, basic systems and processes that work, and an intolerance for bad, incompetent and dishonest behavior. As with all things, the devil is in the details, and simple solutions to complex problems invariably equal wrong solutions that come back to bite you
Progress and positive change all require buy-in from lots of people. Imposing them seems clean, effective and businesslike. It doesn't work. The governor is correct. Such a step would be "a precipitous step backward."